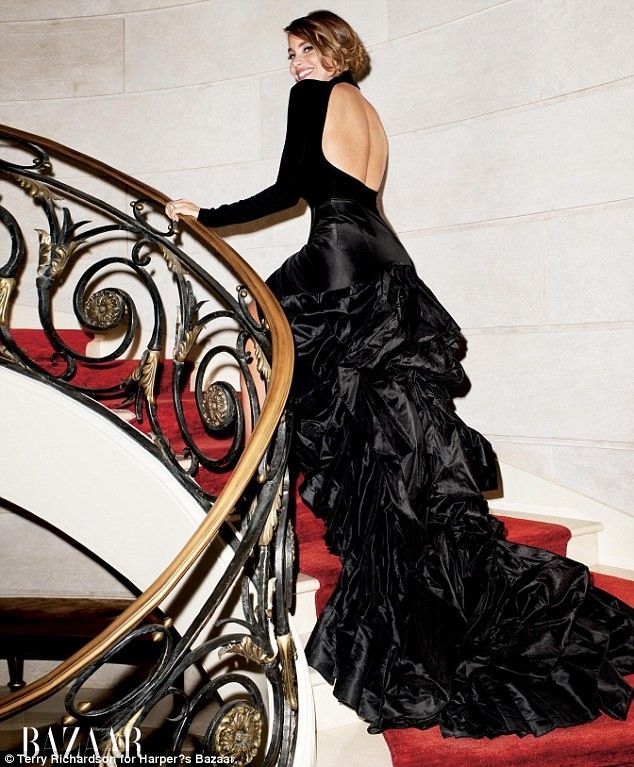 T. Richardson/Harper's Bazaar
Dolce & Gabanna's fabulous couture never had a better match than Sofia Vergara as exemplified by her glamorous cover for Bazaar'sAugust issue. Wearing an elegant black dress that seems to flow forever yet still draw attention to Vergara's lovely face, Sofia was truly a sight to behold. It's hard to imagine such chiseled beauty belonging to a 20 year old, let alone Sofia at 41.

She turned 41 on Wednesday.
And birthday girl Sofia Vergara flaunted her incredible hour-glass figure in Dolce & Gabbana trunks for the cover of Harper's Bazaar.
'Happy birthday to me! My @harpersbazaarus cover out today!!' the Modern Family star tweeted to her 4.7 million followers.

The curvy Colombian spent her special day on the Los Angeles set of Chef where the cast and crew presented her with a massive birthday cake.
She posted a WhoSay snap and excitedly wrote: 'Happy bday on the set !! My cake!!!!! My cake!!! My cake!!!' (Read More)