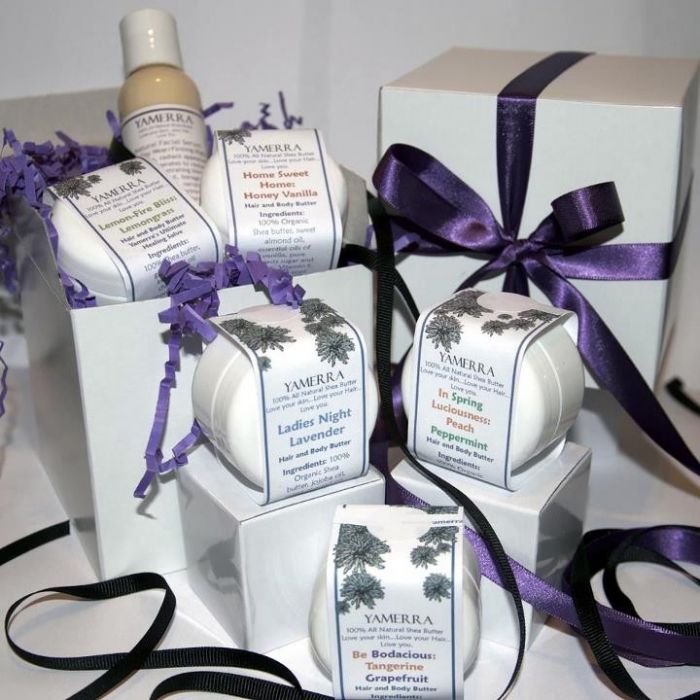 Yamerra
Dry scaly skin or scalp? No problem.
Introducing Yamerra natural shea butter. We love the eco-luxury minis that are small enough and compact to take with you on the go. The nutrient-rich products should only be used in small portions as they contain pure essential oils and herbs along with vitamins A and E.
We love putting the shea butter on our hands and feet at night before going to bed and waking up with super smooth skin. Our favorite scents include Lavender, Healing Lemongrass and Mango.
The butters and soaps are all hand-poured in small batches, giving slight variations in size and color (from added herbs) so no two butters are the same. Yamerra products contain 100 percent organic shea from the African shea tree, which results in an aroma therapeutic product to not only soothe the body but also relax the mind.
For more information, visit www.yamerrastore.com.