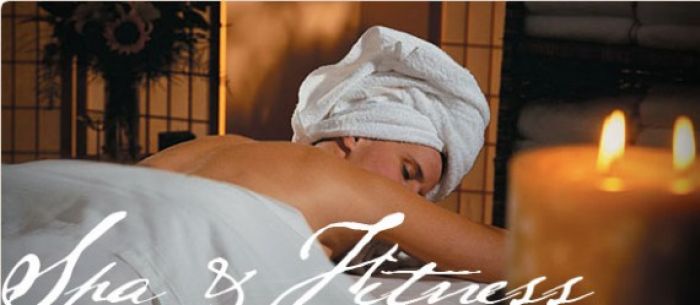 Resort at Squaw Creek
Part of the family at the Resort at Squaw Creek, and perched atop mountain-rich North Lake Tahoe, California and historic Olympic Squaw Valley, is Spa at Squaw Creek. This is the place to be if your desire is for the finest in spa services and treatments.
The spa, which was voted "Best of Tahoe-Spa" (Tahoe Quarterly Magazine) and landing #21 on Conde Nast Traveler's Top 100 Resort Spas (readers' vote), is one of the resort's primary amenities. It has a natural and rustic design with sleek lines mimicking the outdoors that surround the resort. Natural hues of green, brown and clay, along with elements of water, bark and slate, comprise the environment's detail. This same theme carries over into the spa's treatment rooms and services menu--making the experience both a refreshing and rejuvenating one.
Kathleen McNichols, Spa Director, who has shared her experience and love for the spa industry with Spa at Squaw Creek for 9 years, is responsible for programming at the spa. She doesn't frivolously add or incorporate products and services into the spa's menu simply to have something trendy or to follow suit with others in the industry. She carefully samples, researches, and considers the benefits of products and services. Ms. McNichols indicates that the spa is "All about TLC; and everyone is treated as though they're exclusive. It is a feeling...an experience that we want our guests to have". The guest-centered spa's menu is then fine-tuned based on guest feedback. (http://www.squawcreek.com/lake-tahoe-spa-services.php)
The typical guest at Spa at Squaw Creek is female--comprising about 75% of their patrons. Roughly 80% of spa visitors are guests at Resort at Squaw Creek. The age range of guests has broadened over recent years with more young adults and over-55 individuals being represented at the spa. Men's attendance has also sharply increased in recent years. Despite the recent economic climate, and some reconsidering the luxury of spa indulgence, the spa has maintained a healthy patron base and high level and quality of service.
Spa at Squaw Creek's most-requested service is the massage (http://www.squawcreek.com/lake-tahoe-massage.php), with interest being for either the Tahoe Hot Stone and Olympic Sport massages. These massages are especially beneficial to athletes and those impacted by regular and higher-impact physical exertion. The mani/pedi is a customer favorite and highly-rated as well.
The top 2 spa services requested by men: any type of massage and the Gentleman's facial. Another highly-requested service is nail care, the men's mani/pedi.
My Experience at Spa at Squaw Creek
After a warm introduction at the spa entrance and delivery to the locker room, I robed up for the highly-anticipated Thermal Tranquility. Characterized as "75 minutes of Bliss" by the Spa Director, I was salivating by the time I made it to the sanctuary lounge to relax and have a few snacks before my treatment.
The description of Thermal Tranquility, as stated on the spa's website (http://www.squawcreek.com/skin-care-treatments.php) , is almost an understatement of the actual bliss that I experienced....
"Thermal Tranquility
Remineralize and rejuvenate while experiencing the harmonizing benefits of nature. Exfoliation of Dead Sea salt, Hungarian moor mud, and capsicum peptide are used to gently remove dead surface skin cells. The skin is then lathered in a thermal mud mask creating deep detoxification and complete relaxation. While enveloped in a warm wrap our therapists perform a therapeutic face and scalp massage. Heal and harmonize the body while a rich blend of essential oils is massaged into your newly revived skin using soothing rose quartz stones."
In my experience, there have been times where the description of a spa service turned out to be about the best thing going for the service itself, but not in this case. My therapist was guuuuuuud (is that a word?)! Was it the therapist, or was it the treatment, or was it both? I'll gladly settle for both, but giving the utmost regard to the hands that delivered the treatment. The Thermal Tranquility has multiple facets and components that have you leaving the room as though you experienced a spa day package. My skin thanks you....
Director's recommendations
Services signature to the spa and highly recommended are: Omorovicza-Hungarian, Thermal Tranquility, and Tahoe Hot Stone massage.
The Spa Director's recommendations for first-timers and spa newbies: the 50-minute Swedish Relaxation massage and the Skin Specifics facial. These services gradually orientate guests to the spa and make them feel more comfortable and at ease. Oftentimes, a new guest needs help getting over being intimidated by a spa visit; and these services are a good introduction to what should be a relaxing and enjoyable experience.
For the new season, Ms. McNichols recommends body treatments that aid in skin renewal and exfoliation, such as the Seasonal Salt Glow.
The spa runs daily specials, as well as specially-priced services for locals. Deals may also be found on Facebook and Foursquare; and additionally, the Resort at Squaw Creek occasionally offers Groupon and Living Social deals that may incorporate discounted spa services into a stay package.
CURRENT SPA SPECIALS: http://www.squawcreek.com/lake-tahoe-spa-packages.php
Ms. McNichols' tip for guests visiting the spa: come in early, at least 30 minutes in advance of service, to relax in the steam room, sauna, pool and jacuzzi.
Some of the fine products featured in spa treatments and services, as well as sold in the spa's retail area are: Omorovicza, Pure Fiji, Tara Spa Therapy Organic, and Yonka.
Come on down, or should I say...go on up...to Spa at Squaw Creek. It is truly a breathtaking experience in the mountains.
Contact information:
Spa at Squaw Creek
Resort at Squaw Creek
400 Squaw Creek Road
Olympic Valley, CA. 96146
(530)583-6300
www.squawcreek.com
Special thanks to Resort at Squaw Creek, Ms. Kathleen McNichols, and the Spa at Squaw Creek.
Originally published on Examiner.com.
Resort at Squaw Creek
Spa at Squaw Creek
Resort at Squaw Creek
Spa at Squaw Creek