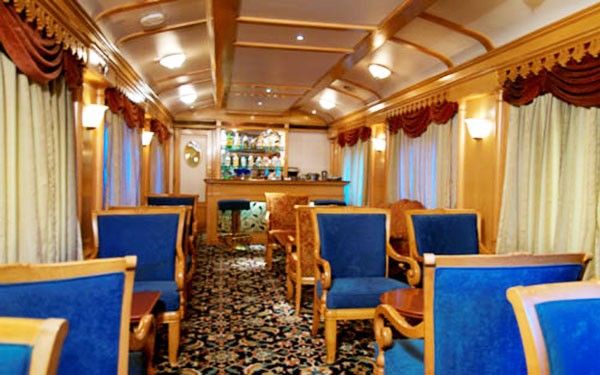 One of the Indian luxury trains, The Deccan Odyssey has announced a special 30% discount on one of its departures that is scheduled on 20th March, 2013. One can make the bookings for this journey only till 20th January, 2013. The mentioned departure, like the other ones, will start its journey from the Chattrapati Shivaji Terminus in Mumbai.
The journey of 8 days and 7 nights offered by the train covers some most beautiful and culturally rich destinations of the country such as Aurangabad, Sindhudurg, Goa, Vasco, Nashik, Goa, Mumbai, Ajanta and more. The train covers the journey through the night and one can enjoy sightseeing and other activities during the day.
The train has had successful journeys till date and for its extraordinary services, it also got a nomination at the the World Travel Awards in the category of 'Best Asian Luxury Train'.
After Palace on Wheels, Decan Odyssey was the second Indian luxury train that was launched to attract luxury travelers from all around the globe. Do not miss this great discount. Make a booking while being in the comfort of your home through Deccan Odyssey India, a dedicated portal which provides every single details about all the aspects and issues related to the train. The train is well-known for offering all modern-day facilities in a traditional royal setting where guests can enjoy impeccable services of the staff.
About the Company:
Indian Holiday Private Limited®, a National Tourism Award winning company recognized by Ministry of Tourism, Government of India, offers booking for Deccan Odyssey Train. You can rely on us as a trusted resource with 22 years of domain experience. We are also associated with travel bodies IATO, PATA, ASTA and IMTA.
Contact Details :
Rakesh Agrawal
70, L.G.F, World Trade Centre
Barakhamba Lane, New Delhi-110001
Tel: 91-11-4777 3434,
Mobile Num - 9811204347
Fax: 91-11-4777 3400
Email Id : query@deccan-odyssey-india.com
Website : http://www.deccan-odyssey-india.com