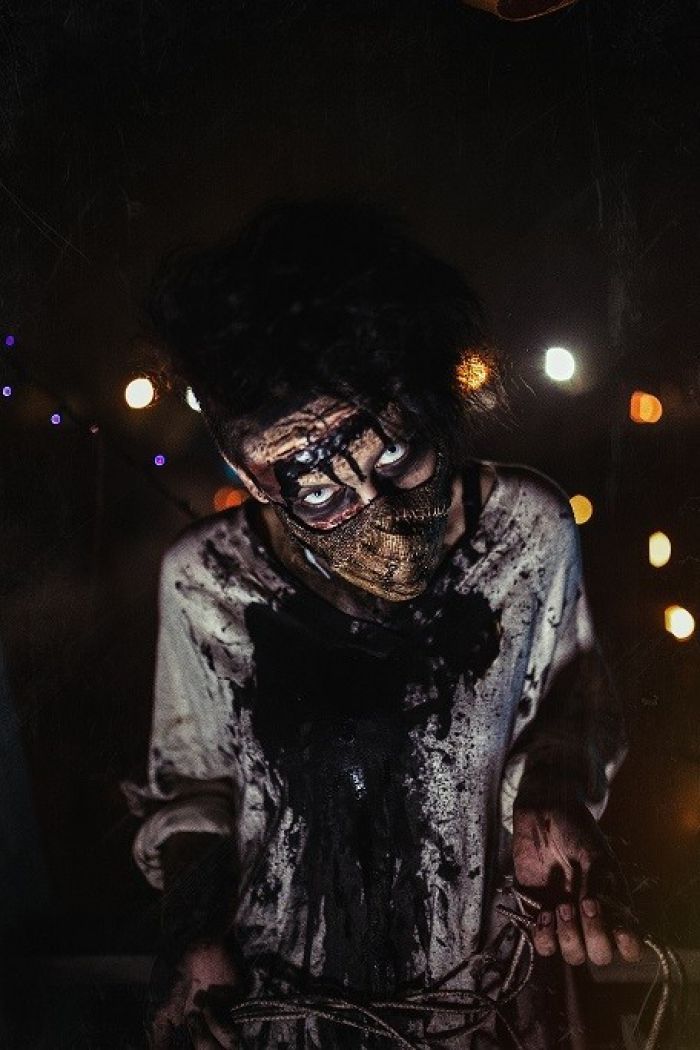 SpookyWorld
It's the scariest time of the year.
Just ask the folks at SpookyWorld, who have created Nightmare New England in New Hampshire and Terror Rhode Island.
Located along the wooded banks of the Merrimack River, the main attraction, Nightmare New England in Litchfield, NH, immerses visitors deep into the dark woods with its five terrifyingly haunted attractions, including hundreds of nightmarish characters. SpookyWorld employs 200 to 300 employees and sees an average of 40,000 visitors each season.
"We try to prove to everyone that Halloween is still special," said co-owner Michael Accomando. "When you see what we have put together, we hope you will be able to see that. SpookyWorld is not just all darkness and scary all the time. We have 20 acres of property and there are 45 acres on site so we start the process from the moment you arrive. There are about 30 people roaming the property. When you get to the entrance, there is a path that leads down to the separate scare zones. There is a freak show that people love where the walls come alive. There is a manor that is 120-feet long and two and one-half stories high that has characters on the top and lower floors. There are cars on fire outside as well as fog and a light show. One of the best scenes is the colony, which is out in the woods with old abandoned cars that have been there for years where a family is now living. The Riverside Hospital has been taken over by its patients. You are given a glow stick to find your way out of this one. As you keep walking, there is a cemetery called Raven's Clock where there are zombies and music playing."
It is no easy (or cheap) feat to operate SpookyWorld. The cost to assemble haunts in both parks is over $1 million with a total cost for actors for both shows exceeding $1 million. To enhance the attraction to what it is today, the total investment made by ownership on haunts over the past six years is over $7.5 million.
"We really try to make this a fun experience with the five attractions," Accomando added. "There is also a DJ and dancing. We have had fire shows and there are fire pits for people to hang out around. There are all sorts of snacks like deep fried Twinkies and fried Oreos that you can buy. People from all ages come here from 15 to 60 years old. We are very proud of what we have put together."
Why do people enjoy the thrill of being scared? "There is no greater scare than your own mind," Accomando said. "People love to escape their own life and normal routine. They like to feel challenged and always end up laughing at the end."
SpookyWorld at Nightmare New England, located at 454 Charles Bancroft Highway Litchfield NH, and Terror in Rhode Island, located at 1000 New London Ave Cranston RI, hours of operation are from 7 p.m.-11 p.m., now through November 2. For more information, visit www.spookyworld.com, if you dare.
SpookyWorld
SpookyWorld
SpookyWorld