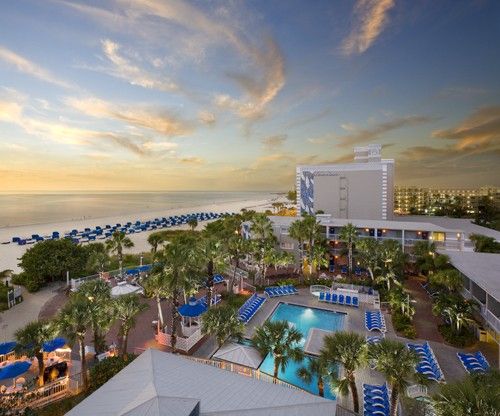 Tradewinds Resort
I've been to the Tradewinds Resort in St Pete Beach Florida, and even if it looks a little outdated from the outside it is a great resort, for family, couples, weddings, and I guess business too... 
What I appreciate the most is the amount of activities at your finger tip and the fact that we didn't need a car to go places, transportation was great.
I highly recommend the Jet Lev (check the video), even if pricy it's totally worth it or even the Wavejet (electric surfboards). The Jet lev is considered an extreme sport and IT IS!
Right now the sister hotel Guy Harvey Outpost have a great deal that you should check, if you are planning a trip to the coast anytime soon this year.