Photos Credit: Jesse Lucas
Summer in Los Angeles means three things: Twilight Concert Series, lots of beach days, and many excuses to indulge in the delicious ice cream that is available to us. If you are an ice cream aficionado, don't miss out on these staples.
Museum of Ice Cream - Downtown LA
For those who aren't aware, Museum of Ice Cream is a pop-up in Los Angeles that has been extended twice already due to its popularity. As you walk through different exhibit rooms, you are handed delicious samples within the theme of the room, some of which include ice cream that has been exclusively made for the museum. Some examples include mochi ice cream, candy, and the most bizarre (but still delicious) ice cream in a pink pancake.
The last, and most famous, exhibit is the Sprinkles Pool: a miniature pool filled with millions of antimicrobial sprinkle-like plastics. Laying in the Sprinkles Pool and playing with the colorful sprinkles is a sensory experience like no other. There is something deeply satisfying about feeling these millions of little plastic sprinkles make room for your body. If you can get your sticky, ice cream-covered hands on a ticket to the Museum of Ice Cream, you won't regret it.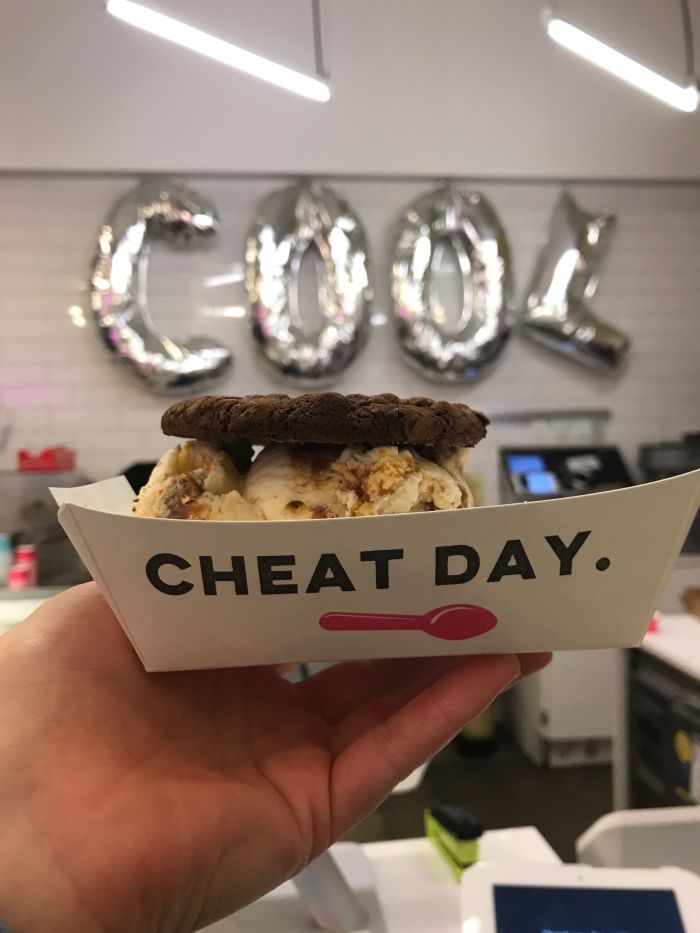 Coolhaus - Culver City
Coolhaus makes delicious ice cream sandwiches in eccentric flavors. Some of their wonkiest, yet most delicious, flavors are Whiskey Lucky Charms, Chicken & Waffles, and Fast Food, which has french fries and chocolate malt balls in vanilla ice cream. Don't knock it 'til you try it! For the less adventurous ice cream eaters, some delicious classics include Dirty Mint Chip, Horchata, or Red Velvet. Once you decide which ice cream you want, you can add two cookies or brownies and make it a delicious "sammie." If you're stumped, try the Peanut Butter Captain Crunch, or the Snack Food Chip, which is salty-sweet deliciousness with corn flakes, pretzels, and potato chips. If you want to bring some ice cream home for tomorrow (or later tonight, no judgement), they sell pre-packaged sammies.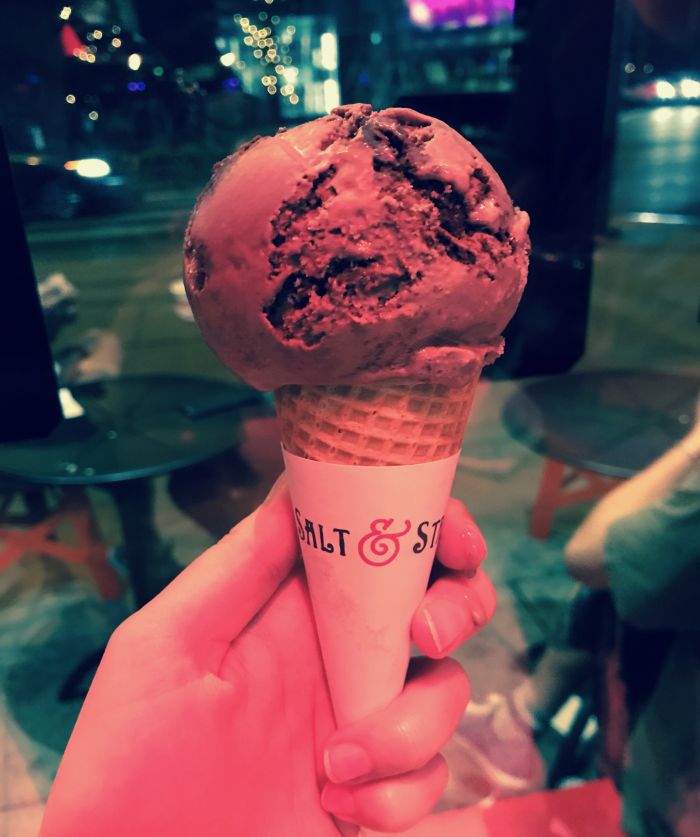 Salt & Straw - Multiple Locations
If you're looking to please your taste buds with multifaceted flavor, you can't go wrong with Salt & Straw. With locations spotted all over the city, you have no excuse not to try the Meyer Lemon Buttermilk with Blueberries, or Salted, Malted, Chocolate Chip Cookie Dough. Their waffle cones are made per order, so if you opt in, you will get a fresh, warm waffle cone with your delicious ice cream. Truly dedicated ice cream lovers can sign up for their Seasonal Pints Club for $65 a month, which entitles you to receive five pints via snail mail each month—you don't even have to leave your house! The best part about Salt & Straw is that each city has different flavors, so next time you're in Portland or San Francisco, you can visit Salt & Straw for a completely different experience.
In Los Angeles, we are not starving for delicious food options; luckily, same goes for ice cream. With all the activity that summer brings, be it hiking or surfing, be sure to leave room for dessert!