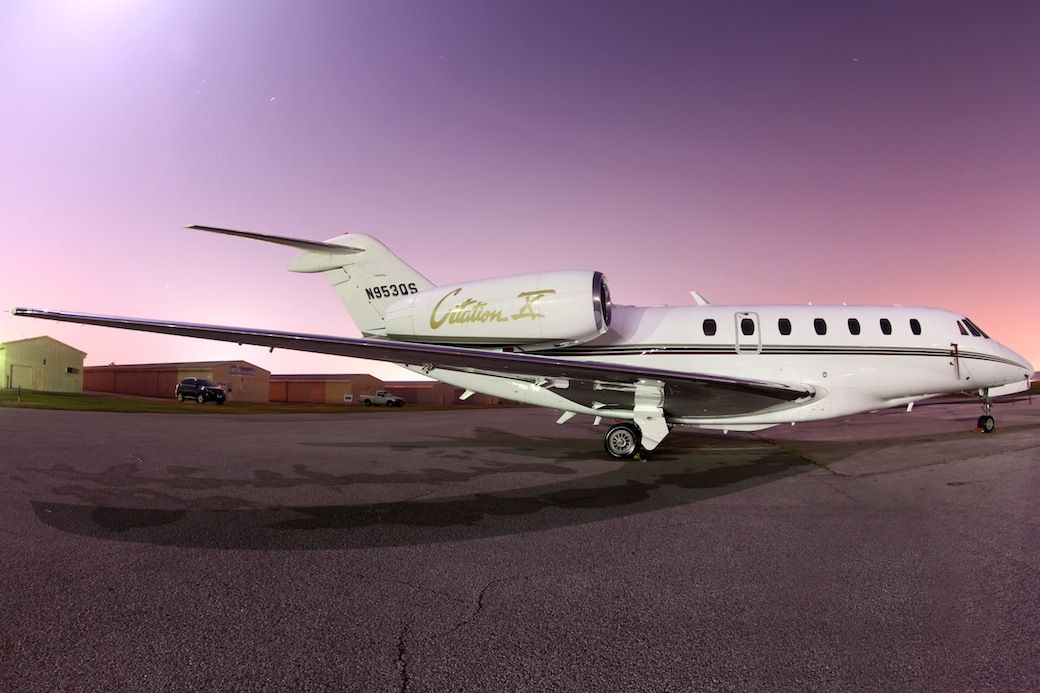 airteamimages.com/
Cessna Aircraft Company, based in Wichita, KS, is one of the most recognized general aviation aircraft manufacturing companies in the world. They are best known for small, piston-powered aircraft; in fact, there have been more propeller driven Cessna 172s built than any other aircraft in history. What not everyone knows is that Cessna also produces some of the finest business jets in the air charter industry.
The Citation family of business jets encompasses some of the best performance and other specifications for light and mid-sized aircraft you will find anywhere. One of the leaders in this category is the Citation X mid-sized jet.
Prized in any private jet charter fleet due to their safety, reliability, comfort and value, the Citation X model is one of business aviation's best and all-time favorite aircraft. Powered by two Rolls-Royce jet engines, the Citation X/750 charter jet has the highest thrust-to-weight ratio of any plane in its class, and is the fastest civilian aircraft on the planet - certified to fly up to 525 knots. It has a range of 3070 nm, which means its luxury travelers can fly from Los Angeles to New York without a fuel stop. This is because although the Citation X has some of the highest performance available, it also has the lowest fuel consumption too.
No other business aircraft in the world flies so far, so fast, on so little; this jet is certainly a major technological achievement in private flight.
The Citation X's 23-foot-length cabin provides plenty of room for eight to 12 passengers and two crew members. This corporate jet provides the luxury of stand-up comfort allowing ease of movement while in flight, while the Honeywell avionics on the Citation X provide pilots with exceptional jet charter safetytechnology.
The Citation X from Cessna is a smart jet charter choice for today's busy executive traveler, and clients of Stratos Jets often request it. Call us today at (888) 593-9066 for a quote on your next flight and to learn more about the Citation family of jets as well as the many other cutting-edge models that we have available for your travel needs. With access to over 7,000 aircraft worldwide, at Stratos Jets we will always have the plane perfect for your travel itinerary, and always at the best available pricing.