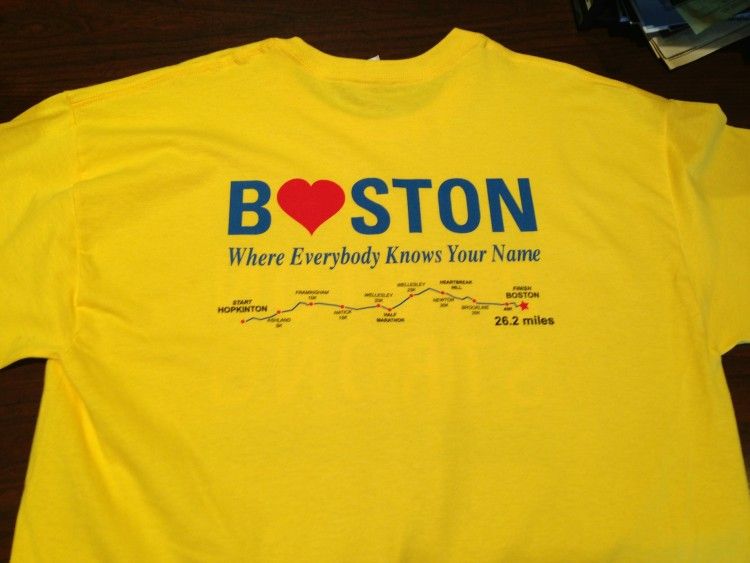 Cheers
In an effort to support the victims of the Boston Marathon bombings, several local restaurants have come together to raise funds to support them.
†
Here are some events being held throughout Boston:
†
Strega Waterfront will be hosting a celebrity bartender event on May 13th from 6-8pm in the bar area. At the event, there will be a surprise celebrity bartender who will be mixing up cocktails for guests over the course of the two hours. There will also be an assortment of complimentary passed appetizers for guests. Strega will donate 100% of the proceeds from this event (all drinks purchased from the celebrity bartender) to the One Fund foundation.
†
On May 1, The Columbus Group will donate a portion of proceeds from that nightís dinner service at Sorellina, Mistral, Teatro, Moo and L'Andana Grill to One Fund. Additionally, for guests who cannot make it to one of the restaurants that night, they will allow for people to make donations to One Fund through their social media pages that night.
†
BOKX 109 American Prime, located in Hotel Indigo in Newton, will donate †100% of the sales of their one of their most popular, signature dishes, the 123 Short Rib ($32) throughout the month of May to One Fund.
†
Cheers, which is owned by Tom Kershaw, is donating 10,000.00 from the foundation, Cheers for Children, to One Fund. They also created a special T-shirt, which will be sold in their retail stores for 15.00. 100 percent of the sales of this special "Boston Strong" T-shirt will be donated One Fund as well. The shirts sold out within the first day they were put out, and will be replenished first thing tomorrow. The back is really awesome it says, Boston...Where Everyone Knows Your Name. (Images attached)
†
On Friday, April 26, Earl of Sandwich, located on the Boston Common, will offer free sandwiches †to first responders from all city and state agencies and area hospitals. To redeem the discount, guests will simply present their official ID upon ordering, which will serve as an acknowledgement of their first responder status.
†
Cheers