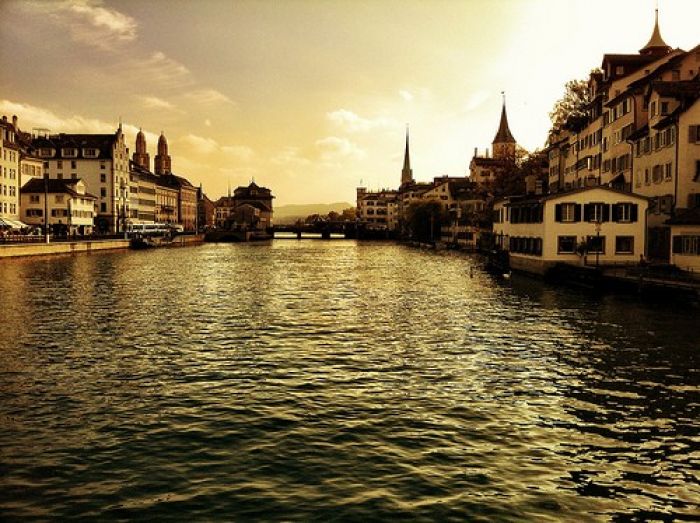 ND Strupler
Switzerland has been a trailblazer in terms of green travel, recognising the need to conserve their natural resources and the beauty of the country. Since the 19th Century, tourists have flocked to its Alpine resorts for fresh air, mountain views and outdoor pursuits like skiing and hiking. For such a small country, this influx of visitors could disrupt the natural balance, but the Swiss started using methods to control environmental damage long before the phrase 'sustainable tourism' was even coined.

As a country, Switzerland is meeting their Kyoto Protocol aims of reducing CO2 emissions, and continue to reduce them. The city of Basel welcomes its new moniker as the "2,000 Watt Society" – having reduced energy use in the city from 6,000 to 2,000 watts. Basel has twice won the Gold Standard European Energy Award. Zurich Tourism runs a scheme whereby it will pay to offset the CO2 emissions on all city tours booked through them.

The Swiss government provides companies with favourable tax breaks if they reduce their carbon footprint. Many companies go even further, like Swissôtel. Their Zurich hotel has invested CHF 2.2 million to enhance sustainability, through projects such as energy and heat recovery systems, cutting power consumption by elevators and using locally sourced food in the kitchens. "In our hotels resources are used in an environmentally conscious way as a matter of course. Our energy and water efficiency is regularly checked and optimised by external partners" explains Lilian Roten, Vice President of Operations, Swissôtel Hotels & Resorts.

In 2011, the Lucerne University of Applied Sciences and Arts conducted a survey of 6,000 people in eight large travel markets, including Switzerland. More Swiss tourists cited ecological tourism as their particular interest in sustainability than any other country. A further study of 5,000 Swiss consumers showed that they "welcomed the choice of booking sustainable travel products" but didn't always want to pay a premium for it. It is seen as a necessity rather than a luxury to most.

Various initiatives within the country have received awards in recognition of their contribution to sustainable tourism. Cultural Routes of Switzerland is one such initiative, preserving historic routes and providing regional income without damaging the landscape.

You can also look out for special labels whilst in Switzerland, which will show you the efforts within the tourism industry. For instance, the Steinbock label for guest houses providing services which promote sustainable development; or the Goût Mieux label which ensures a certain level of local and organic produce. The Capricorn Label system has been around in Switzerland since 1998 and seeks to improve the regional and social sustainability in the travel industry through the use of regional resources such as food, staff, accessibility and promotion of local cultural events.

Sustainable event management was put to the test when Switzerland were joint hosts of the UEFA Euro 2008 Cup, the largest sporting event in its history, with 2.2 million fans descending on Switzerland. The goal of public transport use, rather than private vehicles, was beaten with a 65% share. Green electricity was used, carbon emissions were minimal; in fact almost all the sustainability targets were met. The attitudes towards the environment within the country were deemed "exemplary".

The Swiss are rightly proud of their pristine landscape. Early adoption of sustainability techniques has enabled the country to grow a sense of ownership and responsibility for natural resources and conservation of the Alpine scenery that attracts millions of tourists each year. With campaigners such as CIPRA (the International Commission for the Protection of the Alps) and the Swiss Tourist Board taking on so many new initiatives to promote sustainable travel to the region, we can be sure to enjoy the Swiss scenery for many decades to come.