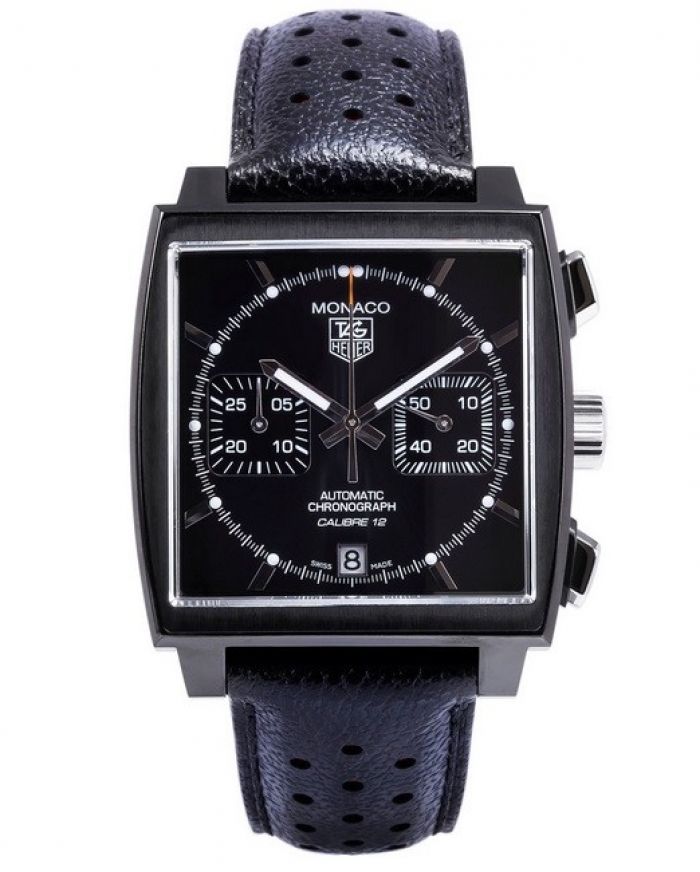 The Watch Gallery
It's that time of year again where we start the countdown to Christmas. A great present for gents at this time of year has to be a luxury watch. A smart piece for the run up to the New Year, gives gents some sort of preparation as to what wrist wear they will be wearing to bring in 2014.
This Tag Heuer Monaco I must say is a little bit of a special piece featuring a titanium black dial. I don't know about you but this piece reminds me of The Dark Knight. It's probably to do with the blocks of dark colour used to construct the watch from the dial to the perforated black leather strap.
The square case certainly brings this piece into a modern world of straight edge watches. A great contrast is the white markings based on the dial with a subtle orange end highlight on the second hand. The orange element follows on to the back of the watch strap. You can clearly see on the back of the case that this watch functions with an automatic movement. It always adds a special touch to a timepiece when the movement is visible.
This particular Tag Heuer Monaco can be viewed in more detail at The Watch Gallery.
The Watch Gallery
Tag Heuer ACM Black Edition - Case Back