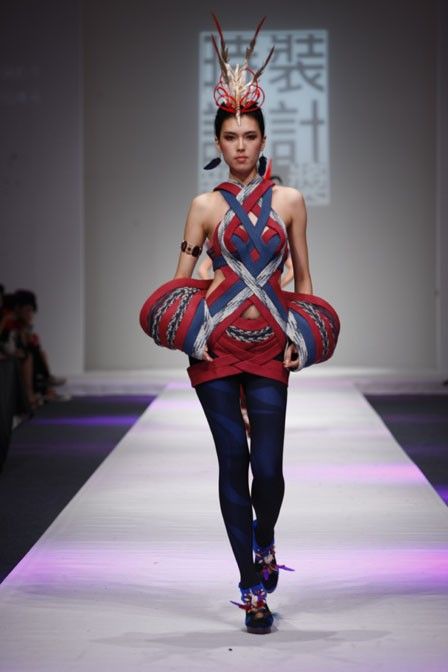 Image via taipeiinstyle.com
In an interesting move that will almost certainly change the landscape of this years Taiwan Fashion Design Award, the Taiwan Textile Federation is going to allow foreign competition into its heretofore exclusive fashion exhibition and award ceremony. Fusing a touch of outside elements with the often sharply contrasted Taiwanese style is a move that will bring a fascinating change to the local fashion scene.
The Taiwan Fashion Design Award is welcoming international designers for the first time this year to broaden its platform, the Taiwan Textile Federation said yesterday.
Hosted by the Industrial Development Bureau, the competition, now in its 27th year, will have more than 450 young fashion designers from seven countries compete in the preliminary round on July 18.
Federation secretary-general Justin Huang (黃偉基) said opening the field to international competition would showcase Taiwan's strength in design and provide a platform for young fashion designers around the world. (Read More)