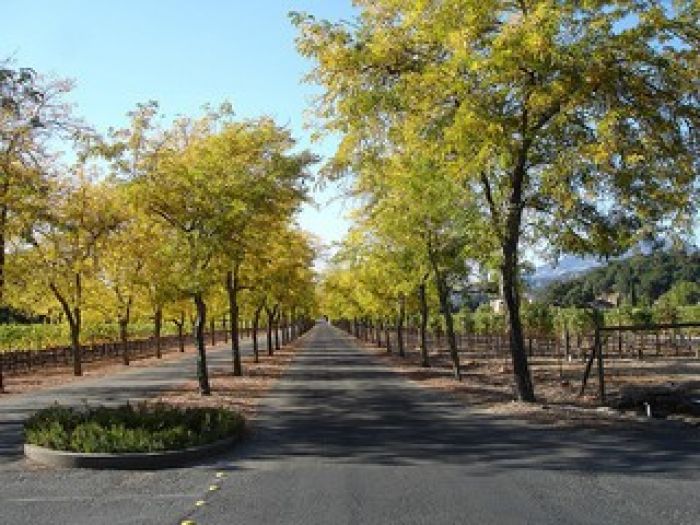 lyng883
Wine is more than a drink. Itís an experience. Even a small sip requires time and effort to fully enjoy the taste. That may be why so many of the countryís wine-growing regions have become popular travel destinations.
The growing conditions have to be just right to produce the perfect wine. We all know where those conditions have existed traditionally. But in recent years, small pockets around the country have turned out award-winning blends and, in the process, become travel destinations in their own right. If youíre interested in taking a trip centered around wine, you wonít be disappointed by any of the following five regions:
Napa Valley, California
Newspaper advertising agencies always turn to wine when creating campaigns for Napa Valley. Who can blame them? Itís the most famous wine-growing region in the country. Since George Calvert Yount built the first winery in Napa, the Valley has become home to hundreds of large-scale and boutique wineries. Many of these wineries are stops on luxury wine tours and offer award-winning merlot, chardonnay, cabernet and pinot grigio.†
Finger Lakes, New York
Named for the long, narrow lakes in New Yorkís central western region, the Finger Lakes is rich in American history (the womenís suffrage movement began in Seneca Falls), as well as delicious wine. The region is home to two of oldest wineries in America, Pleasant Valley Wine Company on Keuka Lake and O-Neh-Da Vineyard on Hemlock Lake. In 2013, Finger Lakes wines won nearly 200 gold medals at the annual Tasters Guild competition.
Willamette Valley, Oregon
Surrounded by mountain ranges on three sides, Oregonís Willamette Valley enjoys a mild climate and rich, fertile soil. Once the source of berries, vegetables, Christmas trees and hops, its cooler temperatures have made it home to world-renowned pinot noir and pinot gris, blends that are harder to grow in warmer California climates. Favorite destinations include Sokol Blosser Winery in Dayton and Eyrie Vineyards in McMinnville.
Santa Ynez Valley, California
Thanks to the movie Sideways, this part of California has stolen some of the spotlight from its more popular siblings. Already famous for its western-style architecture and natural beauty, Santa Ynez Valley also features more than 70 wineries, including Buttonwood Winery in Solvang and Firestone Vineyard in Los Olivos. Many of the locations featured in Sideways have also become hot spots for tourists.
Long Island, New York
While Long Island often gets a bad rap, donít let the McMansions and strip malls fool you. A great wine culture is growing along the islandís North Fork region. Residents and visitors can enjoy chenin blanc or Riesling from Paumanok Vineyards in Aquebogue, or a dry rose from Harbes Vineyard in Mattetuck. They may also take part in wine tours and tastings throughout the region, or peruse them all during a 4-day Wine Camp in June or July.
While great wine is now coming from many regions of the US, for the best varieties and blends, the above five are your best bet!