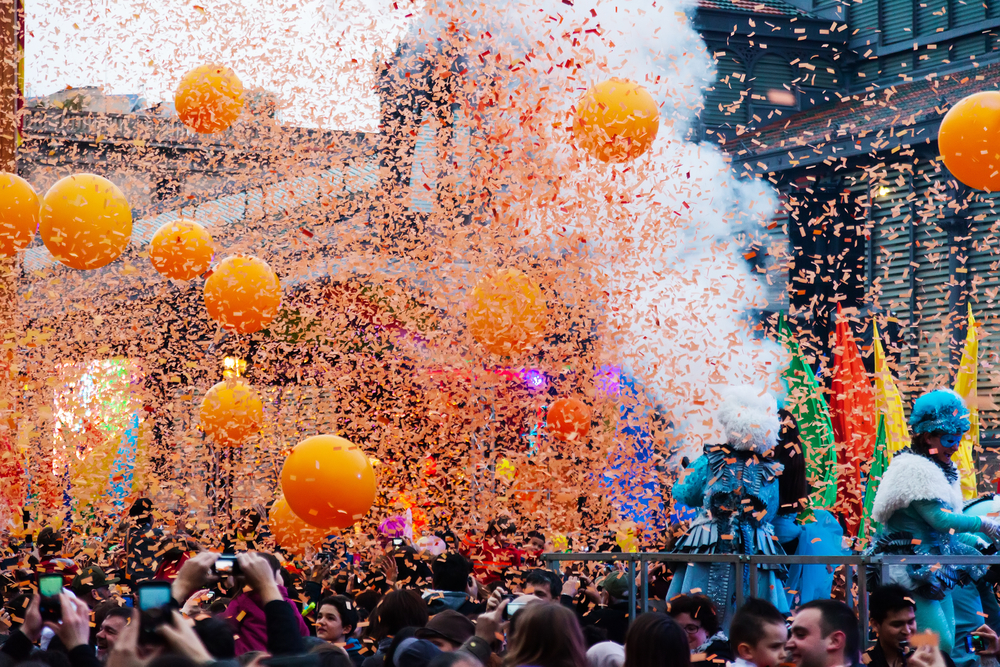 Photo Credit: Filimonov / Shutterstock.com
When JustLuxe readers hear "Carnival" their first thought is likely the colorful feathers and jubilant celebrations of the now iconic Brazilian celebration, closely followed by either New Orleans Mardi Gras or Caribbean iterations of the festivities. What you may not know is that the origins of Carnival are actually European. From February 23 to March 1 Spain, and particularly Barcelona, celebrates their version of the festival, ("Carnaval" in Catalan), which uniquely incorporates cultural costumes and food. Visitors should attempt to sample as many local dishes as possible at their leisure throughout the week, and information can be found the on official website for the festival.
Six years ago the city reincorporated the historic celebration of "Taronjada," a lesser-known local tradition, during the same time as Carnival. Dating back to the 14th century, Taronjada included players throwing oranges at one another; in 2017, orange balloons and confetti catapult into the air instead, followed by fireworks, and the king of the parade announcing his reign over the week of festivities.
To kick off the celebration, this past Thursday February 23, (affectionately referred to as "Greasy Thursday" or Dijous Gras in Catalan) was a day full of eating and stuffing oneself to the brim in one of the most densely-concentrated, Michelin starred cities in the world. Not unlike Mardis Gras' famous Fat Tuesday.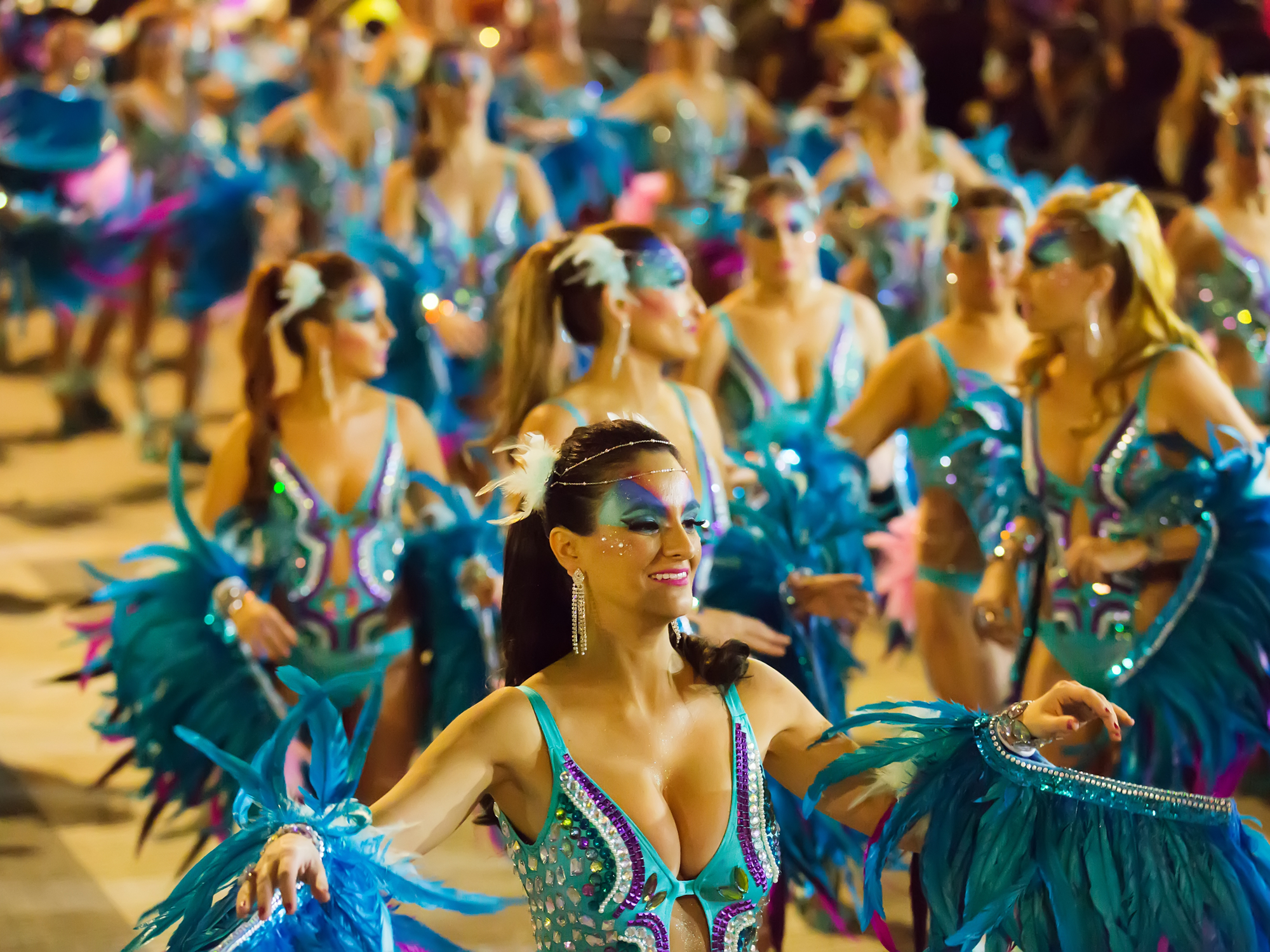 Photo Credit: Iakov Filimonov / Shutterstock.com
Throughout the holiday week, foodies should take advantage of additional culinary highlights through out the city prior to the beginning of fasting/sacrifice for lent. Enoteca by Paco Perez offers high cuisine tied to the sea. For funky, modern dining - Arola by Sergi Arola offers delicious, oozy Patatas Bravas, a speciality of the city, the tapas are unmatched in savory quality outside of this restaurant and bar.
At festival's end, with full bellies and a strong case of "itis" visitors can seek reprieve at Hotel Arts Barcelona, considered the premier luxury 5 star hotel in the city. Its history of excellent service makes it a perfect stay for a memorable escape to Barcelona's Carnaval. Its various gastronomical offerings contribute to a memorable foodie experience of Barcelona's unique, culinary take on Carnival.
Travelers to the city seeking last minute costumes were able to visit a variety of venues, a few of the most interesting as follows:
• Menkes offers a stock of over 15,000 outfits and immense variety, including Inquisition period costumes.
• Atucom provides costumes for television, film and theater and offers the option to rent costumes, for those whose suitcase won't allow for a keepsake ensemble.
• El Ingenio is known for handcrafted toys, masks and curiosities, among delightful costume accessories.
Saturday was the peak of the festival, during which over thirty parades took place simultaneously throughout the Barcelona neighborhoods as colorful, costumed participants from near and far crowded the streets.