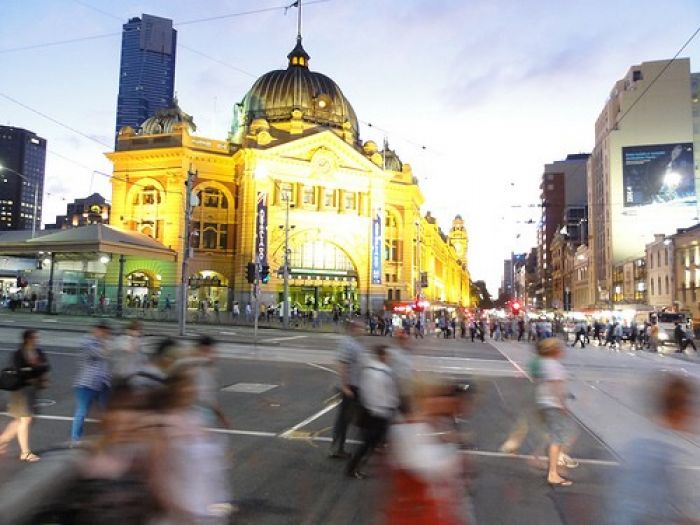 eGuide Travel
Whether you have visited Melbourne a dozen times or you're planning your first trip, chances are there are plenty of attractions in this major Australian city that you've yet to fully explore. Try one of these ten activities on your next visit and leave with lifelong memories. Maybe, even a little more!
Melbourne Cricket Ground
Whether you are a die-hard cricket aficionado, or you've never seen the sport before in your life, a visit to the Melbourne Cricket Ground is well worthwhile. You can take a tour of the facility, catch a match during the season, and visit the National Sport Museum, featuring Australia's greatest athletes. From the Cricket Ground, take a walk along the William Barak Bridge for a musical treat.
Collingwood Children's Farm
No, they don't grow children here or keep them in pens. The Collingwood Children's Farm is a great place to spend some time with the little ones though, as they can get up close and personal with some barnyard animals while Mom and Dad pick up some local produce or supplies for a refreshing picnic lunch.
Melbourne Aquarium
Melbourne may be several hours away from the Great Barrier Reef, but that doesn't mean you can't experience the vastness of Australia's undersea world. Visit the three-story Melbourne Aquarium to see displays of underwater environments from both near and far. If you are brave, take a guided dive among the sharks.
Shop Collins Street
Want to shop 'til you drop? Book a room at the Grand Hyatt Melbourne, located right at the top of the famed shopping district Collins Street. From there, spend your days searching the shops and boutiques for the perfect treasures to bring home. Melbourne is Australia's premiere shopping city, so once you've exhausted the possibilities of Collins Street (tough to do!) explore Queen Victoria Market for more unique and exquisite items.
Sunrise Hot Air Balloon Ride
Melbourne is one of the few cities in the world that allows hot air balloons to fly over it and a sunrise trip is well worth the early wake-up call. Several tour companies offer early morning rides, floating over the city or the nearby valleys, giving you a bird's eye view of Melbourne's most iconic monuments.
Eureka Tower
So you want to experience Melbourne from above – but a hot air balloon isn't quite what you had in mind? Instead of floating above the city, head over to the Eureka Tower and ride the glass elevator to the 88th floor observatory, which is known as the Skydeck. The Rialto Tower also offers stunning views of Melbourne from its observation deck on the 55th floor.
Puffing Billy Steam Train Tour
Want to get out of the city for a bit? Then, book a ride on this restored vintage train to the Yarra Valley and Healesville Wildlife Sanctuary. Kids and adults alike will enjoy the scenic tour through the region's mountains and valleys, topped off with a visit to the wildlife sanctuary to visit Australian celebrities like the kangaroo and wombat. Adults will love the wine tasting portion of the trip.
Colonial Tramcar Restaurant Tour
Most tours require that you stop and eat at some point. Not this tour; the tour vehicle is your restaurant. Travel in a restored 1948 tram car around the city while you enjoy a first-class lunch or dinner.
Federation Square
Considered by many to be the hub of Melbourne, Federation Square is a complex of shops, restaurants, museums and much more that is bound to entertain the whole family. Check out the Australian Racing Museum and the Ian Potter Centre, for fascinating exhibits about Australian culture.
Neighbours Tour
Even if you aren't a die-hard soap opera fan, chances are you've heard of the long-running Australian drama "Neighbours," set in Melbourne; it's the show that launched the career of international superstar Kylie Minogue, among others. Buy a tour ticket at the Neighbours Centre and tour some of the show's sets and locations. Perhaps, you'll even get the chance to see some filming and meet an actor from the soap.
Melbourne is one of Australia's most dynamic and diverse cities. Whether you love sports, art, wildlife, shopping or fine dining (or all of the above,) you are guaranteed to find something to do in Melbourne.
This article was provided by Kathleen Finney.  As an Australian Native, Kathleen loves to explore her country and write about what she experiences. 
____________
See some of the most luxurious hotels in the world.