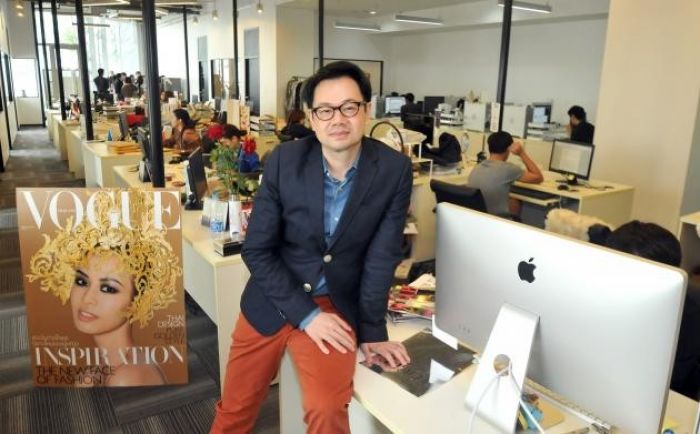 The Nation
Editor in Chief Kullawit Laosuksri of the Thai edition of Vogue has chosen to charge his own path for the Thai version of the big-name fashion magazine, which seems to be working out extremely well for him. Selling out from magazine stands around the country, he's proving his merit not only as a great name in Thai fashion but as Vogue's first-ever editor in chief.
Vogue, arguably the world's most influential fashion magazine, put its Thai edition on news stands last week, and within a few days every copy was gone.
Quite a feather in the cap for Kullawit Laosuksri, Vogue's first male editor-in-chief anywhere in the world, and that now includes 21 editions, and for the publishers, Conde Nast Asia-Pacific and Serendipity Media.
But Kullawit came to the magazine with the commitment that, apart from maintaining the parent company's high standards, Vogue Thailand would not follow the global template. He wants it to reflect the character of Thai women even as it retains its international appeal. Read the Interview