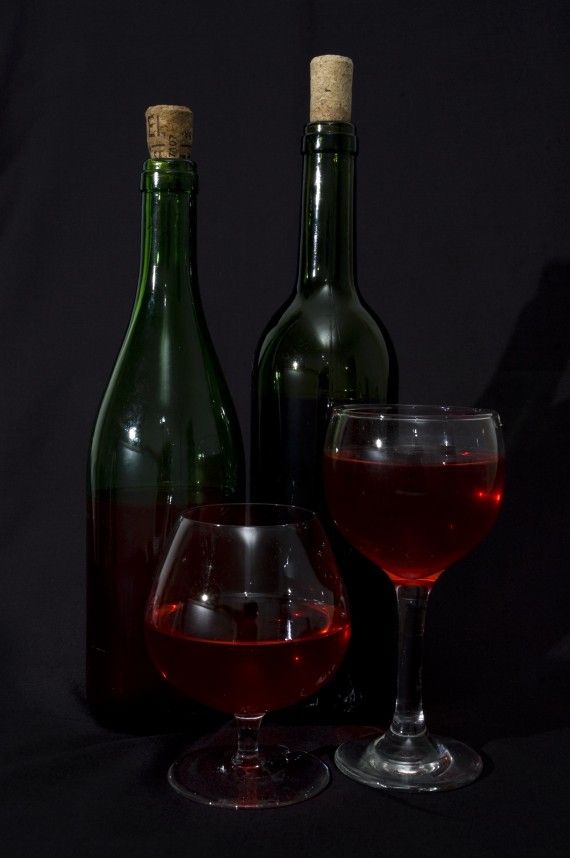 Although Australia has produced wine for centuries, it's only been since the late 1980s that the rest of the world has really taken notice. Sales have increased steadily since then, though – in fact, in the UK, there are more sales of Australian wines than those from any other country, including France.
This makes a visit to a winery or two, or even a tour of one of Australia's wine producing regions, the perfect activity during a visit to the land down under. Bring this handy guide with you on your excursion to help you find grape nirvana.
Wine Regions
Most of Australia's wine production happens in the southeastern part of the continent in New South Wales, Victoria and South Australia. However, there is some production in other areas of the country as well, with smaller, independent wineries producing unusual and interesting bottles of wine.
The Hunter Valley in New South Wales is one of the oldest wine producing regions in Australia and also one of the most prolific. This region produces primarily Semillion and Shiraz wines, although in recent years, Chardonnay production has increased.
The cooler, coastal areas of Victoria are ideal for producing pinot noir grapes, and the Mornington Peninsula and Yarra Valley are both home to multiple vineyards and wineries. Further inland from the coast, the Goulburn Valley and Great Western regions have a temperate climate, which helps produce excellent wines in all varieties. This is the place to find wineries producing sparkling wines.
Finally, South Australia is home to several wine makers, which produce some of the best-known Australian wines around the world. Many of the wines in this region use a combination of grapes from around the state and thus bear the label "South Australia." From the southernmost region of Coonawarra to Barossa Valley, the best-known region, expect to find excellent Shiraz wines as well as Cabernet Sauvignon and Chardonnay.
Australian Wine Terms
When you read the label on a bottle of Australian wine, it's generally pretty easy to decipher the terms. Most labels include the winery name, the name of the grapes or blend of grapes used for the wine, the vintage and sometimes a regional designation, like South Australia.
However, you might also hear some terms that aren't common at U.S. wineries. For example, some vintners use the term "fruit-driven" to describe their wines. Many Australian wines are quite fruity – almost sweet – and fruit-driven is the term used to describe that distinctive flavor. You might also see a bin number, which refers to the storage location of the wine before it was released; in some cases, the bin or vat number is used as the name of the wine.
Finally, you may see the term "old vine," particularly on bottles of Shiraz. In some cases, this means that the grapes came from older vines that typically produce fewer but higher-quality grapes. However, this term is not controlled by Australia's labeling authority, and anyone can use the term as they see fit.
What to Look for in Wine
So you've decided on a region to explore and identified a few vineyards you would like to visit. What do you do once you get there? If you are like many travelers, you probably have an idea of the types of wine that you like – perhaps you prefer Pinot Noir to Chardonnay, or Shiraz to Semillon. You know what tastes good to you, but there is much more to wine tasting than personal preference.
When you visit the winery, you can judge a wine based on several factors: appearance, aroma, taste, and body. Appearance is quite simple – it refers to how the wine looks in the glass. High quality wine is not cloudy or dull. The wine should appear clear and richly colored. However, with white wines, a brown tinge indicates that the wine has not been properly oxidized and is probably a lower quality wine.
Aroma refers to the wine's scent. You should be able to detect the notes that the wine claims to contain on the bottle, such as specific fruits or spices. Red wines tend to have a more earthy scent than whites, but any type of wine that smells "off" or not as you would expect is probably a low quality wine.
The taste is simply how the wine tastes in your mouth. Ideally, a wine should balance acidity and sweetness; if it is too dull or too tart, then it's probably a cheap wine. You should also judge the wine's body when you taste it. Wines are classified as full, medium or light-bodied; red wines tend to be more on the full-bodied end of the spectrum, while whites are lighter. Pay attention to how the wine feels in your mouth and whether it matches the description on the label.
Visiting an Australian winery (or a few wineries) is a fun and pleasant way to enjoy your Australian vacation. Even if you aren't a wine expert, you can enjoy learning about the wine making process and tasting a wide variety of wines. Ask questions, be open to new things, and you might come home with a new appreciation for wine.
This guest post article was written and provided by Erica Gustafson who is an avid Australia traveler, freelance writer and digital media consultant for Expedia.  When traveling to Australia she enjoys staying at the Marriott Brisbane hotel.