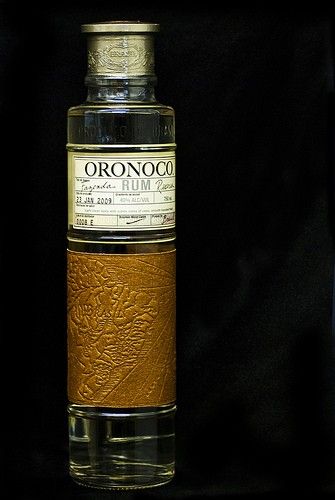 Photo Munki
Thereís no reason sustainability and luxury canít go hand in hand. From solar-powered bikinis to some of the best luggage on the market, green has received a makeover in recent years. If you want to be kind to the environment while still having the best, itís easier than ever. For example, the Electrolux Wave Dishwasher is a stunning silver model, but it uses over 40 percent less energy than traditional dishwashers.
Even your favorite cocktail can now have a green spin to it. Oronoco Brazilian Rum is top shelf liquor, but itís made with Brazilian cane and the company (based in Brazil) only uses local cane sugar to make this high-end alcohol. No rainforest resources are used, emissions are limited and all manufacturing takes place locally. Here are a few other options for greening up your life without skimping on luxury.
Home Dťcor and More
Tropical Salvage is exactly what it sounds like: a company that ďupcyclesĒ recycled wood using only fair trade woods. The goal of the company is to protect forests in Southeast Asia, and the solid craftsmanship is undeniable. As a recycled piece, each furniture set is completely unique and filled with character. For homeowners who want a true one-of-a-kind home furnishing set, Tropical Salvage is an easy choice.
If you want to decorate yourself rather than your home, choose a Todd Reed fine jewelry piece. Amidst the blood diamond controversy, Reed has stood out as a supporter of raw diamonds that are handcrafted and recycled. He only uses previously worn materials from reputable sources and puts an entirely new spin on pre-owned jewelry. As a leader in the fine jewelry business, each of his creations is one of a kind and boasts the best attention to detail possible.
Itís in the Details
Homeowners looking for accessories and daily must-haves for the home can find it all at Hammocks & High Tea. It doesnít matter if youíre looking for a handcrafted tea cozy or drawer liners with incredible images. Just like fundraising software, no two items are the same at this eco-friendly shop. Luxury pieces are one thing, but real luxury demands indulgences day in and day out.
If you want a little more intimacy in the home, consider investing in a Zeta freestanding fireplace. Denatured ethanol fuels this fire, and itís eligible for an energy efficiency tax credit. Homeowners can deduct 30 percent of these purchases at the end of the year, making Zeta not just a beautiful addition to any home but also a way to save money. No matter what indulgence you have your eye on next, consider an eco-friendly version. Itís a win-win for everyone.
†
†