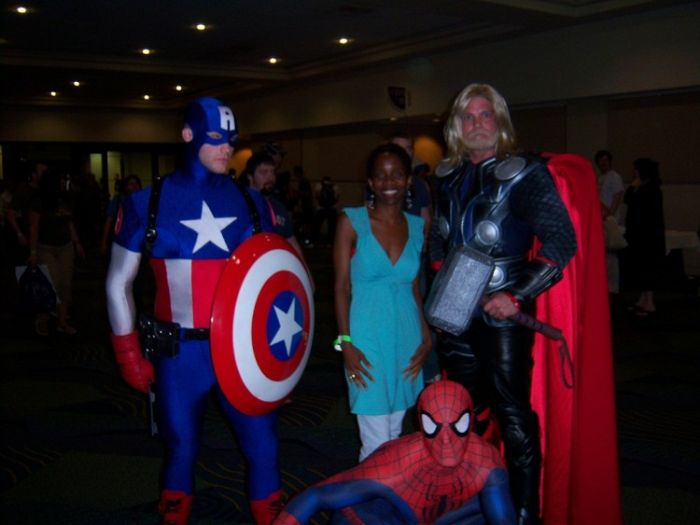 Before you consider starting a business whether its online or off you may want to consider this one important point: do you really know that much about Internet business and what it takes to start a business online in the ever changing and advancing entrepreneurial environment? Are you really prepared to challenge the online market in a way that's unique, innovative, creative, and of course money making? If not, read on.
According to the author and owner of Seomarketingmedia, Annette Thomas "while their are many business opportunities out there on the market and many types of partnerships available, you really have to do your homework if you expect to succeed online". "The purpose of my business is to be able to provide the customer with the tools needed to become very successful in the online arena in a very easy approaching business model."
Here are some of of the topics covered on The Blogger Addict membership program model:
Well written and knowledgeable authors have come together to write for The Blogger Addict with topics like these:
Finance
Self Improvement
The Blogger Addict's Guest posts
The Blogger Addict's latest posts
Nutrition and fitness
Communications
Arts and Entertainment
Politics
Product Reviews
Society
Business
Learn how to start a business and website
For some of the best digital content on the web fro some of the most infomative platforms and businesses you will get these types of products:
Marketing and planning your business. How to effectively plan and market your online business.
How to make your business successful for the 21st century. A must read if you really want to be well prepared for this 21st century business arena.
Seomarketingmedia's Learning Academy. Here you will learn as a beginner how to get started on the web from a very well planned out elearning perspective.
Internet Business Optimization. How to optimize your business and become competitive in an ever changing environment.
Building an online brand. Here you will find out the "how to's" on how to get your product and service to your specified target audience.
Social Media Marketing. Use strategies here to increase your social media strategy online.
How to become an Internet infopreneur. Make money with informational products are always going to sell well on the Internet. Why? who doesn't love information.
Learn how to podcast effectively. Learn from the pros how to put together your podcasting campaign together.
Video Marketing strategies. Learn how to produce, implement, and strategies for your online media campaign.
Blogging content for your business:
Subjects are:
Travel
Internet Marketing
Home Based Business
Nutrition
Fashion
Self Improvement
Jobs and careers
and more.
Also available audio books, graphics and software.
Annette's Thomas is a specialist in the field of Internet Marketing as well as a partner with many of the Internet's businesses as a joint venture relationship. She is member with TopSeos, and online Internet service that provides its viewers a resource when considering doing business with various types of Internet companies.
Why should you join The Blogger Addict's membership program? If you really want to see your sales skyrocket and what to position yourself as one of the world's best brands then you really need to join the membership program as well as the the digital learning products. No where on the web today will you find a program that is compiled with such information with various accredited authors and is really on queue, not for today's economy but, for a long time to come. You certainly won't be sorry.
For a limited time only, The Blogger Addict is offering on its website FREE 14 day trail as well as FREE goodies on any membership level!! As well as a 30% discount on ALL products in its digital learning center. Please visit the website to sign up @ http://www.thebloggeraddict.com/upcoming-on-the-blogger-addict For digital products and elearning, visit @ http://thebloggeraddict.tradebit.com.
Established in 2009, Seomarketingmedia's full scale Internet Marketing Company saw the need to offer a unique approach to business services with an emphasis on Joint Partnerships, digital media, and information products. Seomarketingmedia is a member of TopSeos, an search engine marketing agency that rates Internet companies worldwide. Visit @ http://www.thebloggeraddict.com.