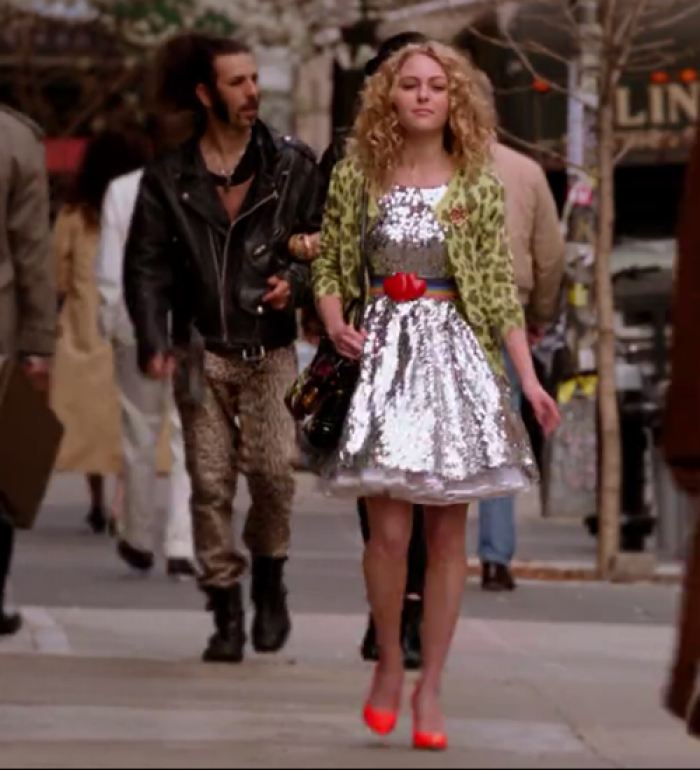 CW/The Carrie Diaries
If I haven't told you before (and I'm sure I have), I hate, loath and despise pretty much everything that came from the 80s. Fashion, music, television, MTV and economic theories only scratch at the surface of my utter disgust of the 80s. So, with The Carrie Diaries taking place in the 80s, my natural and unreasonable inclination to hate the show is brought to the forefront of my mind. Having seen a few moments of the show (I can only handle it in momentary clips), I can reaffirm one thing wholeheartedly: I still hate, loath and despise 80s fashion.
For me and my fellow Birchbox eds, watching Sex and the City was a rite of passage—one that gave us somewhat completely unrealistic ideas about what kind of fashion was possible on a freelance writer's budget. That's ok, since half the fun of the show was oogling Carrie's outfits, not to mention those of Samantha, Miranda, and Charlotte.
While the The Carrie Diaries, the CW's new prequel to the HBO favorite, doesn't feature any of the usual suspects (save Carrie, duh), it's similar to the original in its abundance of envelope-pushing looks. Read More