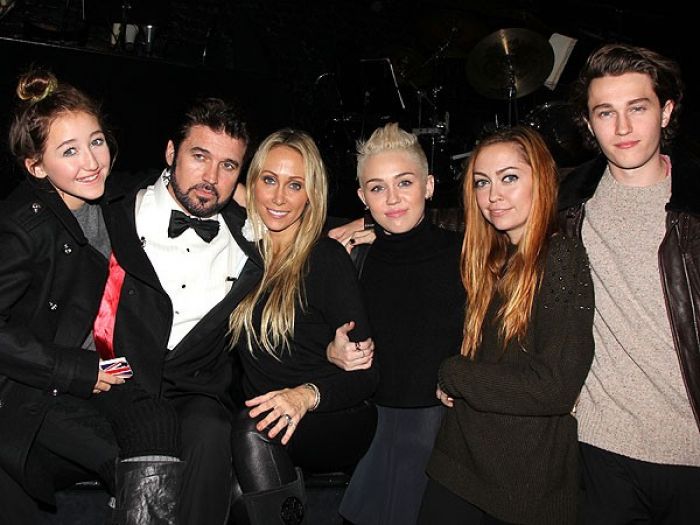 BRUCE GLIKAS/FILMMAGIC
Miley Cyrus turns 20 on November 23rd and it looks as though she'll be celebrating the occasion with the Cyrus clan in NYC. This past Friday, the family took in the musical Chicago, in which Billy Ray Cyrus is starring. Looks like they're enjoying their time together. Happy Birthday to Miley!
The Cyrus family has a lot to be thankful for this year.
Miley Cyrus is celebrating her 20th birthday on Friday. Her dad, Billy Ray Cyrus, is starring as slick lawyer Billy Flynn in the Broadway hit musical Chicago. And it looks like (practically) the whole family is together for the occasions. Read more...