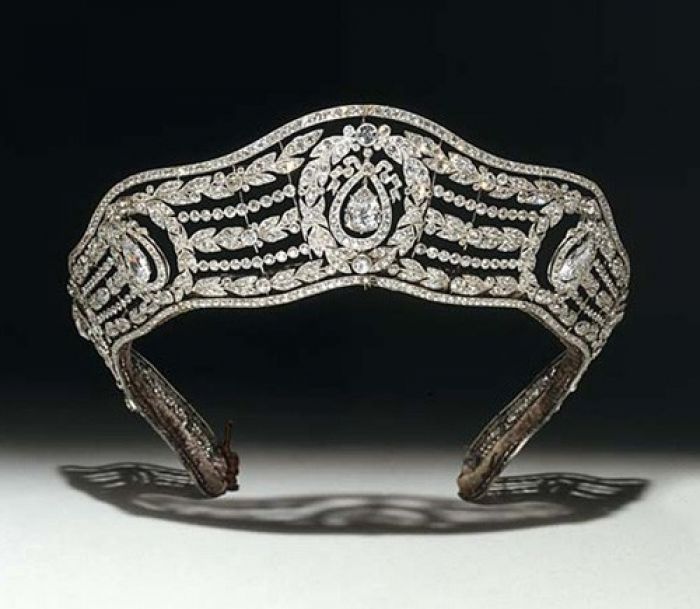 n/a
If you are fortunate enough to possess a Tiara, you'll appreciate having a luxurious, versatile and stylish piece of jewellery. If you are thinking of investing in such a piece – invest your time and effort into locating a designer who wants to create something utterly beautiful. You'll have a unique item for your jewel case to be treasured and handed on for others to enjoy. According to professional jewelry traders at White Pine Trading, depending on the design, a Tiara can be partially or wholly dismantled and immediately re-styled into other items of jewellery; pendants can be transformed into a necklace and side jewels can be made into earrings or a brooch and bracelet set. Nothing can compete with a Tiara – it is the ultimate in practical luxury. Garrards' Regal White Diamond Tiara even comes with it's own screwdriver and instructions on how to dismantle and rearrange the the stones. Who says diamonds aren't functional?
Classic jewellers such as Tiffany and Maison Cartier continue to produce sumptuous works of art-in-jewels and have expanded their ranges to include hair ornaments or individual hair jewels that can be pinned into curls or draped over top knots. These are perfect for avoiding those "diamond headaches" - which occur when your Tiara is too heavy!
For a more contemporary feel, explore designs by Vivienne Westwood, who uses diverse materials such as acrylic in bright neon colours and powdered gold over Spartan style headpieces. These are flirty - wild, unfettered by convention. Slim Barratt, winner of the prestigious De Beers Diamond International Award, has an established celebrity following and an international reputation as a designer. Styles range from Baroque to Mythology and Ethnic Punk, using classic and imaginative materials that express the individuals desire for originality.
Chaumet Tiaras have been producing marvellous head pieces for over 200 years and they still offer a bespoke service from their boutique office in Paris. The company has a pedigree second to none, and originally created Tiaras for Empress Josephine – Napoleon's wife. Her taste is easily discernible in some exquisite pieces, which have stood the test of time in terms of design. The fabled parure (head-dress) of her Coronation - with 1031 diamonds and 40 emeralds was an exceptional piece which was dispersed and sold off in 1887.
Most women do not have a Coronation, so Wedding Days are an opportunity to shine. The Japanese company Mikimoto based in Tokyo, now offers brides an opportunity to hire a Tiara for a day. They have a floor given over to bridal decorations, since weddings in Japan are just as elaborate as any western celebration. A head-dress or Tiara given to a young bride once represented a farewell to innocence – and the development of love. These dramatic adornments were considered perfect for a well-to-do young bride and there is no doubt, that for anyone who loves being the centre of attention, a show stopping head-dress elevates the mood and atmosphere of a wedding.
In the world of jewels, there is a language known as Lapidary, which provides a code to understanding what a particular precious gem symbolises – for instance, Diamonds signify Life long attachment, Amethyst for devotion, Rubies for passion, Emeralds for hope and Pearls for love.
For ideas and inspiration take a look at some of the Tiaras which were shown in a major Victoria and Albert Museum exhibition.
Whether they are worn for show or to reflect power, Tiaras are spell binding works of art to be treasured and relished and respected.
n/a
Diamond Tiara
n/a
Tiara by Faberge
n/a
Diadem Tiara