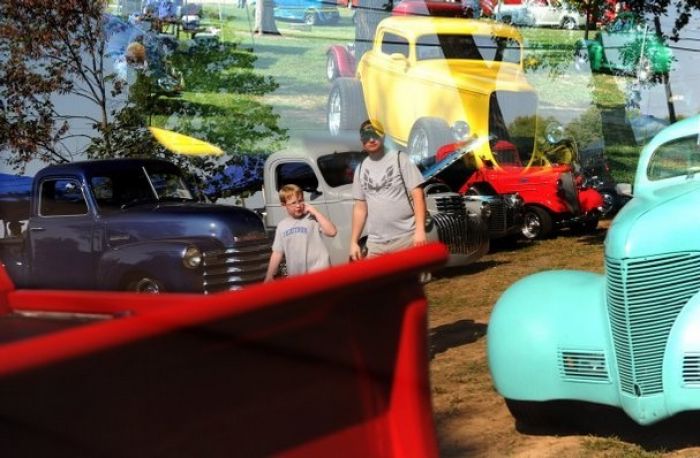 Molly Bartels
Though the event is named after a frog race, the real star of the Evansville Frog Follies is the amazing pre-1949 hot rods that are shown off there each year.
Noel Clemmer has been driving street rods to Evansville's Frog Follies every year since 1993, but the Lake Lynn, Pa., resident has seen the celebrity frog race from which the three-day car festival takes its name only once.
"We went to the frog race about 10 years ago," he said. "It's kind of seeing like a tractor pull — once is enough."
The 69-year-old retired mechanic has never tired, however, of perusing the parade of pre-1949 street rods the Frog Follies brings every year to the Vanderburgh County 4-H Center. Continue Reading