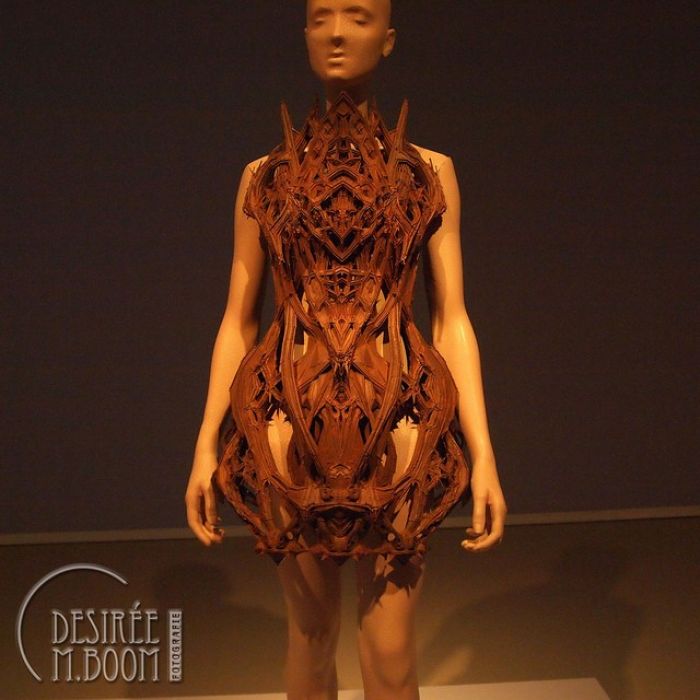 DMBoom
For something thatís set to change the face of most design-based industries, 3D printing certainly doesnít seem to be all that well-known by the average consumer. So letís quickly clear that up.

What 3D Printing Is: The process of making a 3D solid object of virtually any shape from a digital model.
What 3D Printing Isnít: Simply printing out 3D-looking pictures (like Magic Eye images) on paper.
So youíll understand what Iím saying, then, when I explain that this particular innovation is sweeping the design and manufacturing world.
It already allows for customizable accessories, rapid manufacturing, mass production, not to mention domestic use for certain household items, but potential future applications of such technology include (but are by no means limited to) developing open-source scientific equipment, reconstructing fossils and ancient artefacts, replicating body parts, tissue engineering, downloadable firearms, and even building construction.
And as recently as this year, new innovations have been introduced in the fields of fashion and cosmetics respectively.
The Fashion Industry
Letís face it, weíre accustomed to clothes that are made from good old-fashioned needles and thread Ė although admittedly e-textiles like metallic thread have been around for ages. But now, Ďfashion techí is starting to gain increasing attention.
3D-printed dresses were debuted during Paris Fashion Week in January, one of which was designed jointly by Dutch fashion designer Iris Van Herpen and MIT Media Lab Professor Neri Oxman. And recently, Dita von Teese modelled a 3D printed nylon gown designed by Michael Schmidt and Francis Bitonti and printed by Shapeways, a service offering to print custom 3D designs. The gown was reportedly assembled from 17 printed pieces, dyed black, and covered in over 13,000 Swarovski crystals.
Tech couture doesnít seem to be slowing down, either Ė at SXSW, Makerbot was revealed to be releasing a new Digitizer Desktop 3D scanner, allowing users to copy objects and print them. At the moment, the designs and materials on offer may not be quite so accessible, but as further developments are made in this field, itís possible that shopping for clothes will consist of a process involving buying and downloading designs ready for wear Ė like the fashion equivalent of iTunes.
The Cosmetics Industry
When it comes to 3D printing and the beauty industry, one recent piece of news definitely stands out as revolutionising cosmetics packaging and design. The UK company Collcap Packaging, an international supplier of perfume and cosmetics packaging, have given themselves a huge edge over any competition by incorporating an Objet30 Prodesktop 3D Printer into their work Ė a system that permits them to print models from several different kinds of materials.
How does this change anything, you might ask? Previously, prototypes produced in accordance with customersí design requests took much longer to develop in the first place, a process lengthened considerably by any subsequent decisions to alter the design in some way or another. Now, Collcap designers can produce models of design prototypes in a much shorter period of time Ė several hours, rather than several weeks Ė and any changes can be made with equal swiftness, making for a speedier design process all around.
Do you know any other ways 3D printing is changing the fashion and beauty world? Or are there other fields in which youíre excited to see new developments wrought by the use of 3D printing? Share your opinions in the comments below.
Elise Lťv?que is fascinated by the way innovations in technology can change everyday life. She enjoys sharing her knowledge and opinions by blogging for Cartridge Shop.
†
Image by dmboom
†