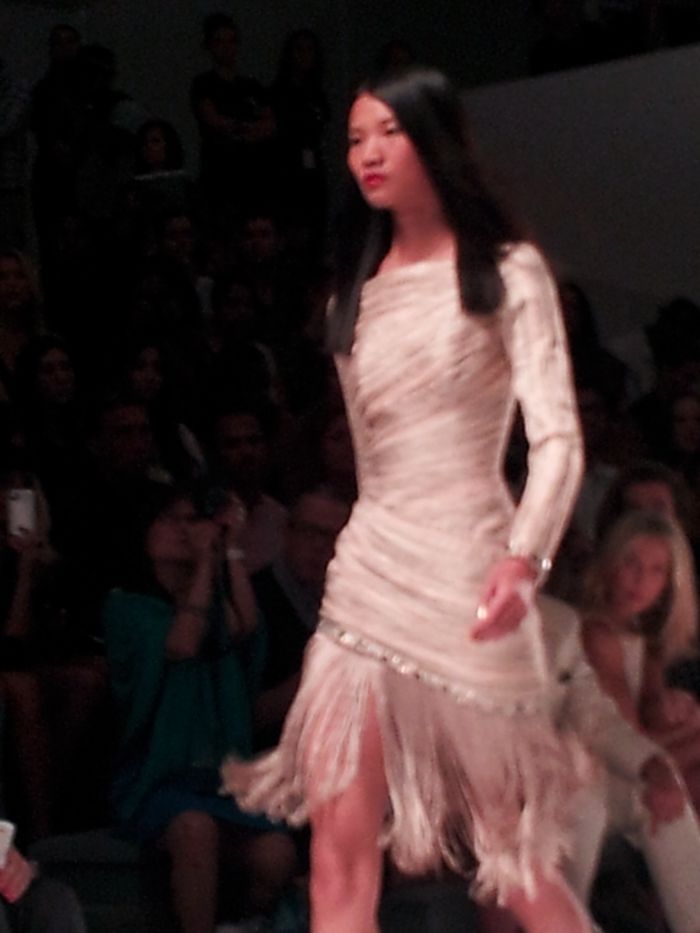 Mercedes Benz Fashion Week: Ringside at Carlose Miele
Upon entering the world of Carlos Miele, you realize that you are not in Kansas, anymore. In fact, you are in San Paolo, Brazil home of some of the most beautiful women in the world, great beaches, beautiful sunsets and wild exotic forests and the esprit of Mr. Miele.
The CARLOS MIELE SPRING 2013 was a delightful romp throught the "hallucinatory jungle" where electric animal prints like tiger, giraffe, leaopard and other exotic creatures roam free. Vanessa Williams was in the front row gazing at the exotic creatures as they moved with gazelle like grace down the runway. Each gown had a stuctured bodice built inside that shaped the figure to advantage. The surface interest of the fabrics made the mix of prints the stars of this collection, followed by the graceful silhouettes. Some looks were short, and sassy, with fringed edges while others were decorated with bands of Byzantine jewels of turquoise, coral and diamonds. Hair was swinging and straight, in the classic style of a "Brazillian Blowout" finished off by ruby red lips.
The flowing trains, asymetrical skirts, strapless and one shoulder gowns created an overall feminine shape that made each look perfect for a special occaision or red carpet.