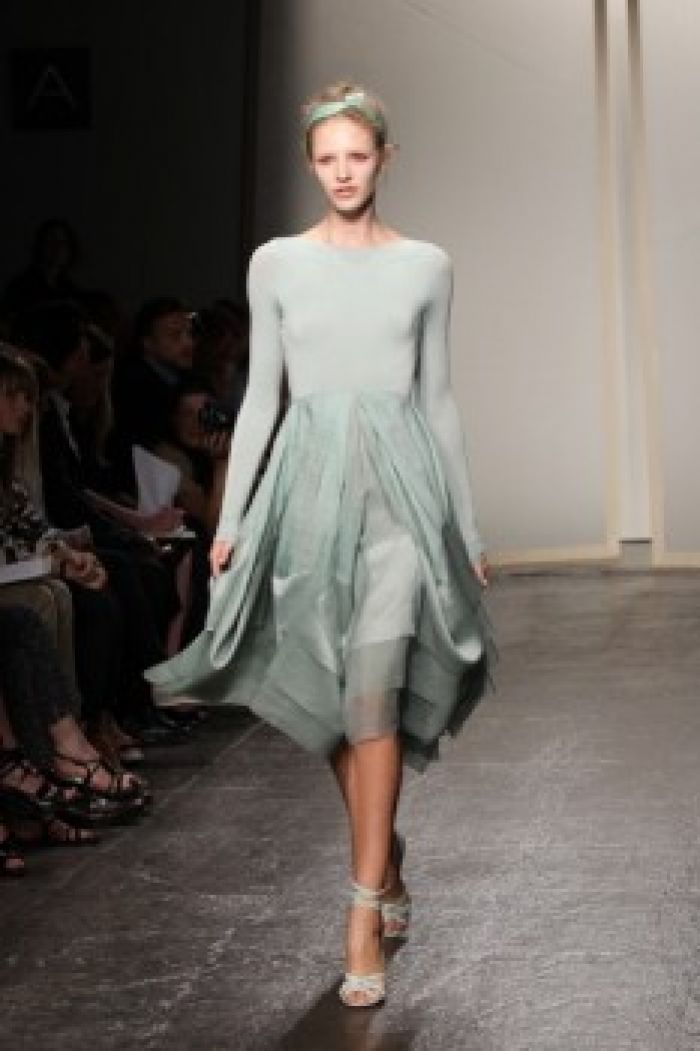 Neilson Barnard/Getty Images
With the women's fashion moving further away from a male-dominated culture, there are likely going to be numerous changes to the clothes worn and styles designed for women to wear. Not only will clothes become more feminine and curve flattering, but there will likely also be a big push toward more comfortable clothes, allowing women to express themselves freely throughout their day.
Gone are the days when women were tortured by all-male creations: corsets that caused headaches, weakness and (true) even death. Chinese feet-binding that made walking impossible. Male-designed clothing of the Elizabethan era that made it difficult for fashionable women to stand, much less run or play sports.
Today, women designers lead the trends: Donna Karan, Tracy Reese, Kate Spade, Anna Sui, Elsie de Wolfe, Alberta Ferretti, Sonia Rykiel, Vivienne Westwood, Carolina Herrera and many others inspire and generate billions of dollars in sales. Female fashion editors -- from Anna Wintour to Suzy Menkes -- guide women in what to wear. Read More