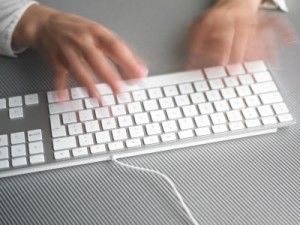 Yahoo CEO Scott Thompson has recently been at the center of controversy. Thompson stepped down from his position after questions arose concerning a computer science degree that Thompson never earned from Stonehill College. The obvious take-away from such an incident is that padding a resume can be quite costly in the long run, no matter how tempting it seems initially. But, what does this incident say, if anything, about the need for a degree in the computer science industry?
The truth is, there were a number of factors outside of Thompson's educational background, including Yahoo's rocky history, that were at play in determining his fate as CEO of the company. The fact remains that higher education is becoming an increasing demand of prospective employees, though. In the field of computer science, especially, where there is a growing need for highly skilled workers. In a field that hasn't traditionally required higher education, what difference does having a college degree make?
Broaden Your Horizons
Of course a college education exposes students to important concepts and skills, but there is so much more to college than simply classes. The college experience shows employers that you have taken initiative to further your knowledge as well as that you can exhibit the attitude, skills and commitment needed to obtain a degree.
College is an opportunity to display to future employers that you are hardworking in areas outside of your field of interest. This is helpful because in any occupation, there are less-than-exciting aspects, in addition to the more exciting ones. Employers want to know that they are hiring people who are well-rounded, adaptable and can apply themselves, under any set of circumstances.
Set Yourself Apart
Inarguably, in a field like computer science, you have to have skills and knowhow, which doesn't always equate to a piece of paper. From this standpoint, getting a college degree actually works in favor of those who already have the lucrative experience. On the other hand, for those with little experience, a college degree is a platform upon which employers can see that you have been exposed to key concepts within the realm of your field (in this case, computer science).
College credentials can be a key component in setting yourself apart from other applicants and can, ultimately, be the difference between what is a job and what is a career. A college degree can set you up for opportunities to move up in the work place, as these credentials are often required of higher level and management positions.
Create More Opportunities
There is something to be said for the effort and money that goes into obtaining a college degree. According to the United State Bureau of Labor Statistics, college graduates, on average, have a wider variety of career options, experience less unemployment and earn more money than non-graduates do. Over the course of a lifetime, the difference in pay for college graduates can be significantly different from those who have not attended college and college graduates will have more chances of job openings, more shots at promotions and more overall opportunities. Data like this suggests that now is time to start viewing college as an investment in your future. Computer science-related fields are among today's fasted growing fields; graduates with computer science and information technology degrees will enjoy a job market that is in high demand of these trained workers.
If you consider yourself a problem solver, with a knack for all things analytical, computer science might be the major for you. Luckily, higher education today is more flexible than ever. Colleges often offer courses at flexible hours. An alternative to night classes may even exist outside of the confines of a brick and mortar school. You can get an online computer science degree. The realm of online coursework is rapidly expanding and can offer even more flexibility to work with busy schedules.
This guest post article was written and provided by Lindsey Stinson. She is pursuing a Masters in public administration, online.