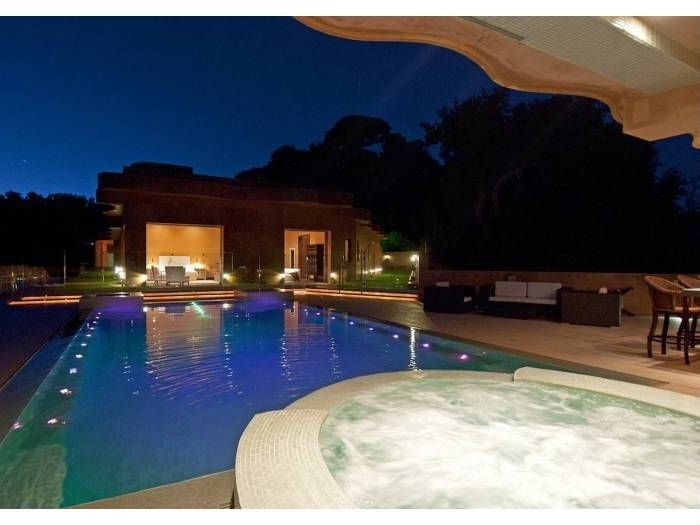 Forbes
In and around Los Angeles, you can find a number of remarkable homes for sale, some of which were owned and lived in at some time by celebrities. One of the more notable on the (rental) market right now is actually Rihanna's LA home. You can get it for a steal at $65,000 a month.
The sexy Barbadian songstress has left the Left Coast for New York City, where she recently rented a $39,000-a-month condo at 129 Lafayette in the booming lower Manhattan neighborhood between Soho and Chinatown.
Now it looks like Rihanna has no interest in paying for properties on two U.S. coasts, so she listed her Pacific Palisades home for $65,000 a month. Read More
Snapping up this fine piece of Napa luxury real estate at a deep discount is Jamie McCourt, who together with ex-husband Frank McCourt, formerly owned and oversaw the Los Angeles Dodgers.
A baseball legacy
In October of 2009, the McCourts publically announced they were separating after nearly 30 years of marriage. Shortly after, Jamie McCourt was fired from her position as Dodgers CEO (immediately after the Dodgers were eliminated from the playoffs). Read More
It's long been the home of Hollywood celebrities, white sandy beaches and some of the most picturesque views in all of Southern California – and now a new report says it's the most expensive place to live in the United States.
According to an annual report, an average four-bedroom, two-bathroom home in the affluent beach community of Malibu lists for $2.15 million, compared to the average $63,729 price of a similar-sized home in Cleveland, Ohio. Read More