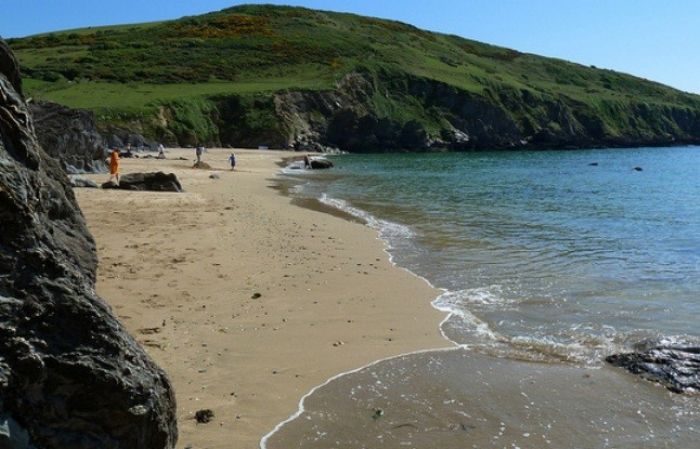 Anthony Jacobs
When it comes to luxury, Cornwall has it in abundance. Whether you find it through the delicious local delicacies or on the wide sweeping beaches you soon realise that this magical county has a lot to offer.
When it comes to food, Cornwall does not disappoint, and there is a range of different restaurants throughout that county that can cater for all tastes. The coastal towns and villages have strong nautical heritage, and in the port town of Padstow on the North Coast you will find a delicious seafood restaurant that pays homage to it; Rick Stein's The Seafood Restaurant. As you dine next to the harbour, you will see the boats coming in to drop off the day's catch and you will taste only the freshest of local seafood. Or, for an authentic taste of Italy in Cornwall, you need look no further than Jamie Oliver's Fifteen Cornwall in Newquay. Fifteen Cornwall takes pride in its use of local produce and over 80% of what can be found on the menu is sourced from around the county.
Is there anything more luxurious than being able to relax under the warm sun with a good book? It is not hard to find your own little piece of paradise on one of the gorgeous beaches that can be found in the county. Along the southern section of the coast, near St. Austell, is the stunning Hemmick beach. Hemmick is a bit of a hidden gem, and is only accessible through narrow country lanes, but a visit here is well worth the effort. Its location makes it virtually untouched and is usually extremely quiet even during the summer months due to its seclusion. It is backed by sloping, green cliff faces and this pretty cove features fine golden sand sloping down into calming blue water.
Staying here is a treat too as there is a range of lavish accommodation throughout the county, and finding that perfect place to stay is easy. There are a number of hotels in the area with therapy suites and spas leading to the ultimate relaxation. Alternatively, enjoy maximum privacy in one of the many fantastic holiday cottages in Cornwall that have their own swimming pool or hot tub.
You'll soon find yourself longing to come back after you have visited Cornwall, a county that is simply divine.
Matt Fletcher – Blogger and travel writer from North Devon. After establishing a firm interest in all things media related and returning to the South West after university, I am currently relishing being able to convince people why the South West is Best. When I'm not surfing the web, I can often be found attempting to surf the glorious waves of North Devon.
(image courtesy of Anthony Jacobs)