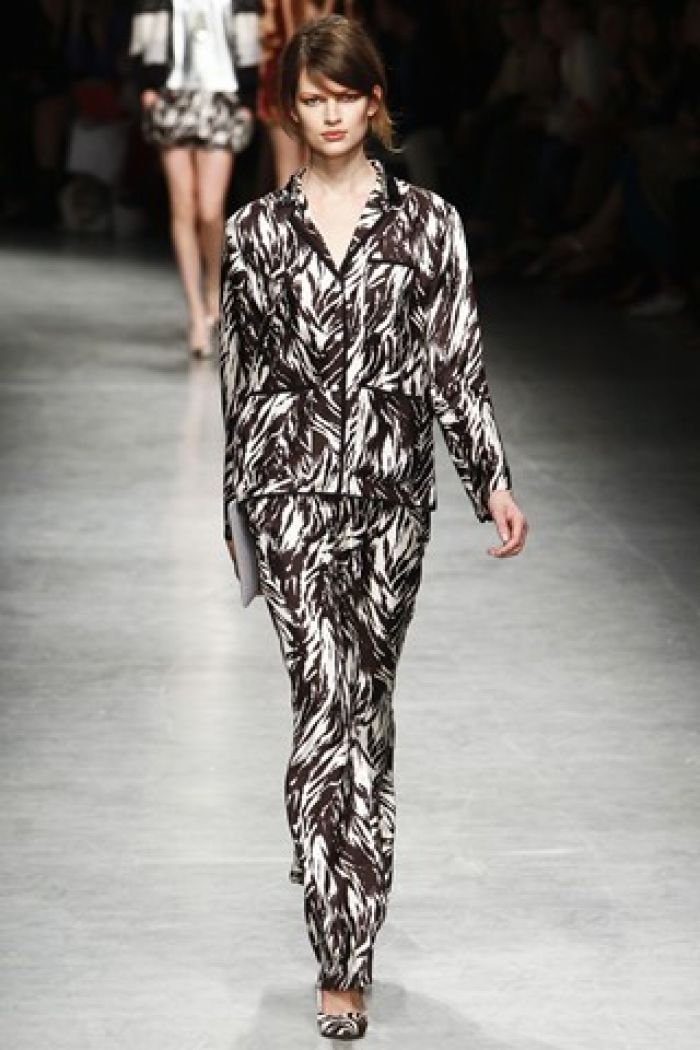 Summer 2012: a season of statement trousers, exposed midriffs, cat's-eye sunglasses and head-to-toe prints. Well that last one has actually almost gone out of fashion as quick as it jumped in. Nevertheless, the overall theme's that of affluence, with various major brands even opting to provide us with a back-to-the-fifties swagger for the season. 
Has it worked?
The Oracle – fashion's wisest mind from what to wear while you eat breakfast, to bridal makeup tips – says 'yes and no'. Some of the concepts were genius and carried the potential to lay the foundations for a magnificent summer collection, until... pyjama pieces. Pyjama pieces devoured our season's trend and then ate it, subsequently becoming the trend – you are what you eat of course. 
Don't be fooled by pyjama pieces. The initial booming success and sheer boldness of such attire means that its 'in' phase was only ever going to be very brief – it passed before spring ended. 
There's something rather annoying and boring about pyjama pieces now. When the Oracle sees it being worn by an unfortunate soul, pity emanates within. The wearer looks like someone trying too hard to be trendy. 
On that note, put everything the Oracle has just said and change pyjama pieces to D&G's loud golden head-to-toe prints. They're both in the same boat, with the latter in fact being even worse!
The Exquisiteness of Paisley 
All's not lost, however. What has worked somewhat is the paisley trend – shout outs to the chief protagonist Jil Sander! Adopted by Paul & Joe, Matthew Williamson and Emilio Pucci to name but a few, its popularity has rightly soared amongst brands and the most fashionable of consumers. The paisley trend spells out class and elegance, yet hints at a delicately thin layer of arrogance. 
Unfortunately however, much of the paisley trend has been done with the Oracle's number one enemy: pyjama pieces. This renders many of its beauties to be void and is an example of how our season has been ruined by pyjam... aghgh, the Oracle cannot even say the words without fuming! 
Back-to-the-Five-Os. 
The back-to-the-fifties look is probably the greatest success of the season. A decade of chic clothing at its finest, the fifties was an era begging to be reinstalled and manipulated with a fresh, modern interpretation. In the midst of an economic depression, representing a period of utter affluence and prosperity is the perfect remedy. Vintage America works. It really, really works. 
Statement Trousers
 Lastly, the Oracle wishes deliver a statement on statement trousers. Unless you have the innate ability to spot a gem, stay well clear. Some statement trousers are pure splendour; however the vast majority, like the ones worn below, are horrid. The Oracle fears that the less knowledgeable woman will not be able to differentiate. 
And the Oracle knows best. 
Tahar Rajab is the Oracle