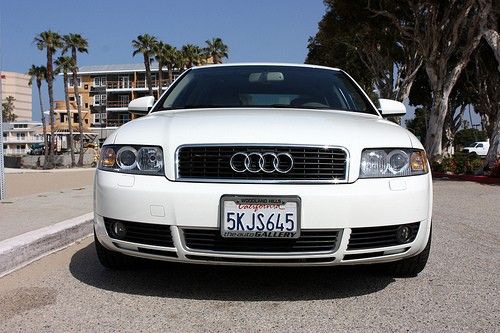 Michael Dorausch
If you have the money and the taste, the luxury cars available from your local dealer probably seem like great choices. The only problem is their safety profiles, or lack thereof. While conventional wisdom says family cars are safer than luxury cars, some models have proven to be a little of both.
While numerous experts talk about car safety, a few have created a more targeted list with luxury lovers in mind. If you're looking for a ride that's luxurious, comfortable and safe, consider purchasing one of the following models:
Mercedes-Benz E-Class
In addition to good gas mileage (20/30mpg city and highway) and a large interior that can hold a growing family, the E-class ranks high among test drivers and safety experts alike. In fact, it stands at the top of the list of luxury cars for roof strength, rear crash protection, and front and side impact, making it the safest way to travel in style.
Lexus GS
The 2013 upgrade to this luxury model is getting rave reviews for its versatility, improved functionality and smoother drive. However, it remains as safe as ever, with high marks from the experts and features like driver and side airbags and electronic stability control.  Because they prevent accidents before they occur, they act as a type of prebiotics for your car.
Volvo S60
This popular model provides a smooth ride and attractive interior that boasts many of the features Volvo drivers expect. Fortunately, its high marks in safety ratings tests also make it a safe ride. Notable safety features include child safety locks and brake assist.
BMW 330i
According to one study, this luxury model is one of the safest to insure. That should be welcome news to anyone who wants added protection anytime they go for a drive. Some of the features that led to this distinction include a panic button, side curtain airbags, and airbag sensors, which prevent airbag inflation when it isn't necessary.
Acura TL
Along with the Volvo S60, this is one of only two luxury cars to rank among the IIHS's top safety picks. The midsize luxury sedan got top marks in all major driving tests, which also revealed a terrific balance between sportiness and comfort. Plus, the 6-speed automatic transmission makes speeding up or slowing down much smoother.
Audi A4
This midsize car gets the highest safety marks from both the IIHS and the NTSA. Best of all, it doesn't sacrifice fuel economy, performance or luxury. In addition to an outstanding interior and good gas mileage (24/31 mpg city and highway), the Audi A4 also features a revised infotainment and navigation system that comes with wireless Internet access.
Driving a luxury car should never mean worrying about making it to your destination safely. With these models, you can drive comfortably and with peace of mind.