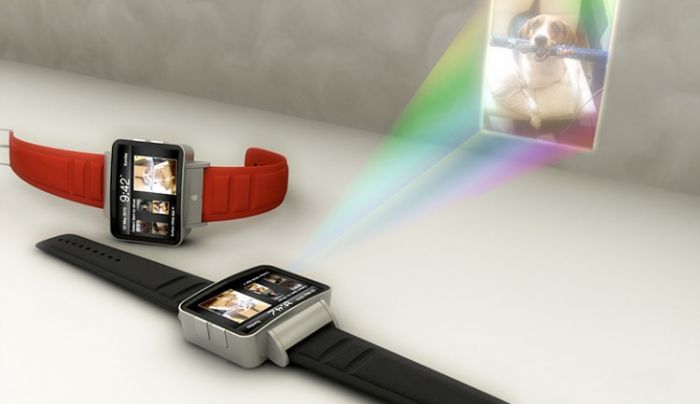 discountwatchstore
We are at the crossroads of the future and† present of the watch industry. The latest trends in watches are now the technologically-savvy devices which are capable of doing multiple functions aside from telling the time. These are known popularly as smartwatches, following the success of smartphones. There are a number of companies that have already launched their smartwatch brands in the market. The price tags depend on both design and functionality. Finding a good balance between these factors is important if you want to make the most out of your money. Here are some of the smartwatches that are available to us today:

Casio (Sort of)

This isnít exactly the latest and most sophisticated line of smartwatches, but technically speaking, it was Casio which released watches that had added features to their arsenal. In the 80s, calculator watches hit the market, and in the 90s thru early 2000s, Casio watches attempted to create watches that could be synced to your computer.

Pebble

The Pebble began as a Kickstarter campaign. It didnít take too long for the campaign to spread the word and become an online phenomenon. The Pebble uses E-Paper technology, similar to tablets and ebook readers today, giving it a very sharp and crisp resolution. Even during the day, its screen is very readable. You can hook it with your Android or iOS device to check e-mail, calls, and SMS. Users can have fun personalizing the experience with the watch faceís customization feature. The Pebble tops our list with its extraordinary design, functionality, and affordability at just $150.

WIMM One

Priced at $199, the WIMM One Watch is able to give you hourly updates via a Wi-Fi connection. This sets the WIMM apart from the competition, because most smartwatches these days can only really function to their fullest potential if they are tethered to a smartphone. Also, unlike other smartwatches, the WIMM Oneís face does not go dark when in idle mode. It is continually turned on, even when it is on sleep mode, displaying the current temperature, date, and - of course - time.

The WIMM One operates on a custom Android OS, and even has its own app store. The watch serves as a whole platform of getting the latest news, weather reports, and updates from social networking sites - all while on your wrist.

Iím Watch

Probably the most fashionable choice in the market today, Iím Watch is a smartwatch that hails all the way from Italy. Its good looks come with a good price range, too, as it is priced at $469 up to $2299. You can choose from different colors, shapes, and material.

The watch isnít just about the aesthetic appeal, though. You can play music, get social media updates, receive e-mail, and play music with the Iím Watch. Aside from these, you can enjoy a whole lot of other features - as long as it is tethered to your mobile phone with a bluetooth connection. Also, the watch has a speaker and a built-in microphone, allowing you to call contacts from your wrist. (How Dick Tracy can you get, right?)

Sony

The electronics tycoon has its fair share of smartwatch material, of course. At just $149, the Sony SmartWatch isnít as expensive as the three brands we just mentioned. This model allows you to enjoy apps for music playback, social media browsing, and reading e-mails. Just like the Iím Watch, you need a bluetooth connection actively tethered to an Android phone to enjoy these features. The screen goes dark when itís in idle mode. One feature that sets the Sony smartwatch apart from the competition is that you can read full e-mail messages from it - unlike the other brands which only show you as much as the e-mailís subject line. You can make calls, too, but it doesnít have a built-in microphone or speakers, so youíll need to use a bluetooth headset for this.

MetaWatch

TheFossil MetaWatch costs $199 and has a black and white screen. Frankly, this smartwatch isnít as fancy as the others in the market today. It is heavier than the competition, and may lose the battle in design. This has to be the smartwatch model that looks most like the regular, traditional wristwatch because of its leather band and glass (or metal) face.

In its defense, the MetaWatch is still in its developer-preview phase. The screen alerts you when your phone gets app updates, e-mail, or SMS. A winning feature is its home screen, which gives out more information: you can see how many SMS and e-mail messages you havenít read yet, how many missed calls you have, and weather updates. However, the MetaWatch is only available from Texas Instruments as a demo kit.

MotoACTV

This smartwatch will excite the athletic bunch, because of its features especially designed for runners. The Motorola MotoACTV utilizes GPS technology to help you track your runs and how many calories youíve burned. You can upload your progress via cloud technology. To accompany your runs, you can also play music for a more motivated run. MotoACTV can be bought for $249.

Basis

The Basis kind of sets itself apart in an entirely different category. It can be difficult to compare it with the MetaWatch or the Pebble, since it is more data oriented. It has a built-in clock and is able to measure your skin temperature, heart rate, motion, number of burned calories, sleep patterns, and other indicators that are relevant to health. It also uses a bluetooth connection to your phone. Priced at $200, this piece is perfect for those who are more concerned with their health and fitness than with techy specs.


Whether or not you are ready for the arrival of the smartwatch era, one thing's for sure - we canít hold back developers and designers from pursuing the creation of even better pieces. Itís bound to happen, sooner than later. By the time the smartwatch era has gone full blown, Iím sure weíve all got caught up with the hype and have decided on our favorites.