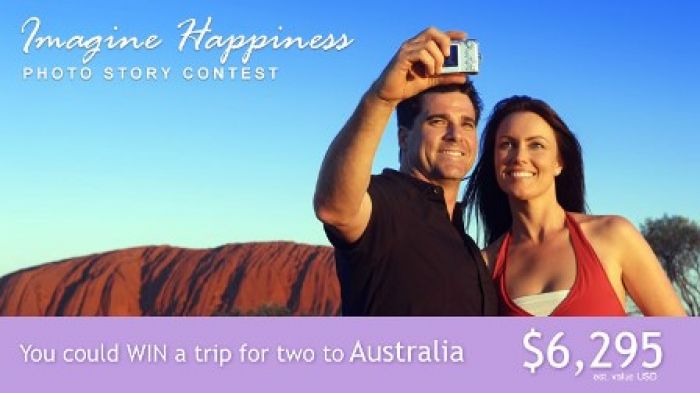 South Pacific Tourism
Imagine happiness sitting under a cabana on a white sandy beach in Australia. Imagine happiness as you peruse through old photos bringing back old memories of times that led to big smiles and joyous moments. Imagine happiness… ahhh yes! Picture yourself with a warming smile, a sun hat and no worries… can you imagine it? Can you picture the joy?
Can you feel the sand between your toes? The music in your ears? The sound of the ocean calming your soul? Oh! Just imagine how a trip to Austalia can make you happier, more peaceful and joyous. Imagine six glorious nights in paradise. Now enters the possibility of this dream becoming a reality… it's true. This can certainly happen for you and someone special to bring along. How, you ask? There is more than one way, and one way to to get to Australia would be to enter the South Pacific Experience Photo Contest.