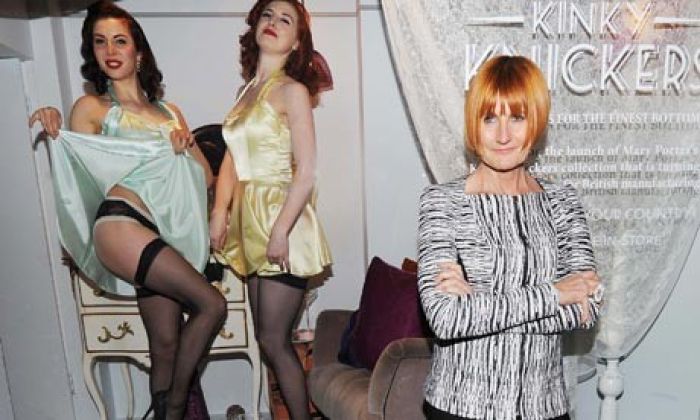 Stuart Wilson/Getty Images
British fashion is growing in popularity again (likely due to the massive popularity that Doctor Who is enjoying lately) and, with so many labels already floating around the United Kingdom, what can a startup designer do to stand apart from the rest? Christopher Nieper has some great advice over at The Guardian for those looking to make it in the cutthroat world of design and style.
'Made in Britain' is becoming fashionable once again. British fashion manufacturing is firmly back in the spotlight thanks to the likes of the well-publicised Mary Portas's Kinky Knickers campaign, London Fashion Week and the push towards more local sourcing within the UK.
That's great news, of course, for UK-based fashion manufacturers and those looking to gain a foothold in the industry, not to mention job creation.
In Britain, the textiles and fashion manufacturing trade has been driven almost to extinction, but a small number of niche manufacturers have kept the flame alight. At David Nieper, we've been manufacturing fine designer fashion for half a century. Read More