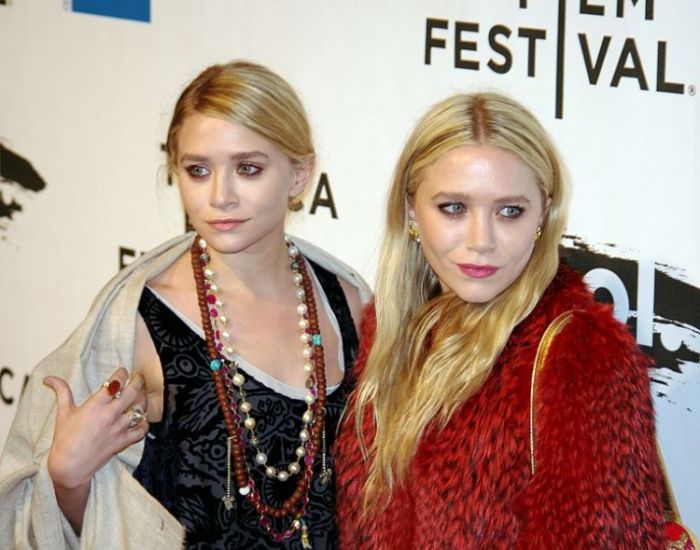 Celebrities and fashion go hand-in-hand. Tabloids constantly critique celebrity styles, blogs love to host commentary on the outfits of society's best-known names, and the public expects its famous figures to be fabulous dressers.   So it is no wonder so many celebs launch their own fashion lines.  After all, they have a huge advantage over other entrepreneurs in the industry. 
Not only do they have the capital to hit the ground running; but they also get automatic media exposure and can model in their own ads.  Of course, we all know countless celebrities have nonetheless proven spectacular failures in the fashion industry from David Hasselhoff to LL Cool J.  But those who possess the business savvy have found tremendous success.  Here are a few of the best:
Fred Perry
There are few better ways to succeed in the fashion industry than by inventing a device to forever change the world of sporting apparel.  When Tibby Wegner, an Austrian footballer, approached Perry in the late 1940s with an idea for a new antiperspirant device, the two teamed up to debut the world's first sweatband.  When they followed up their success with an innovative polo shirt (which premiered at Wimbledon) they solidified their position as leaders in sport fashion.  As their practical on-court style seeped into the mainstream, with television broadcasts giving them a huge advertising edge, the company expanded into the international powerhouse it is today. 
Gwen Stefani
Since her debut stardom in No Doubt, Gwen Stefani has been an iconic trendsetter.  After years of designing her own stage outfits, she launched L.A.M.B. in 2003 an acronym for her first solo album Love. Angel. Music. Baby. The brand found instant success.  Promoting the brand in her albums, wearing many of the styles herself, and taking a lead role in the creative design process, L.A.M.B.'s image is almost entirely informed by Stefani herself.  After proving a hit at 2005's New York Fashion Week, the brand now grosses about $90 million annually and is sold in over 275 stores worldwide. 
Olsen Empire
The Olsen Twins have established themselves as top sellers in almost every major fashion niche there is.  Between Olsenboye, Elizabeth and James, The Row, StyleMint, and Mary-Kate and Ashley for Wal-Mart, the powerhouse duo has tackled budget children's fashion, a mid-range women's line, a high-end line (including an $18k backpack), and even a t-shirt company.  Having pioneered what is frequently called the "Homeless" look, their styles are often sported in celebrity circles, and their reputation is firmly cemented in the elite fashion community.  In total, it is estimated their fashion lines are worth about $1 billion. 
The Jessica Simpson Collection
Appealing to a huge market of common consumers, Jessica's down-to-earth style is affordable and no-frills.  Whereas other celebs try to proliferate their own edgy looks, Simpson takes a more modest and marketable approach.  Originally launched as a shoe company in 2006, in collaboration with NineWest, The Jessica Simpson Collection now encompasses everything from dresses to handbags to perfume.  It netted $750 million in 2010 and is sold in more than 650 department stores across the US.  When it comes to successful fashion lines, Jessica Simpson is the true leader having connected with the American public with her girl next door designs.
Rocawear
Launched in 1999 by Jay Z, this collection of urban fashion is aimed towards women, men and children aged 12 to 30. Sold in over 25 countries, this successful brand sees annual sales of over $700 million.
Jay Z sold his rights to the brand for $204 million in 2007 however he still maintains control over the brand in terms of production and design management. The company also recently partnered up with fellow clothing line Billionaires Boy Club (BBC) established by N.E.R.D front man Pharrel Williams and DJ Nigo in 2011.
Despite reports of staff lay-offs in January 2013 due to economic troubles, and a recent lawsuit due to $500,000 of unpaid production costs, Rocawear has established itself as one of the most dominant clothing brands on the market.
House of Harlow 1960
Named after her daughter, Nicole Richie founded House of Harlow in 2008. Her boho-chic fashion accessories brand has seen huge success, with an additional clothing line branded Winter Kate which was launched in 2010. Despite actual sales figures remaining closely guarded by reps, it is believed that annual sales reach $2 million.
As these famous fashion gurus prove, success in the fashion industry comes in all shapes and sizes.  Whether tapping into the sporting niche or appealing to the down-to-earth tastes of the masses, the opportunities for windfall are as diverse as the range of celebrity personalities.  In any case, it seems essential for the personality to match the style.  If a celebrity hopes to make it in the fashion world, they need more than great clothing; they also need to establish a business identity that leverages their unique personal image.
Hannah has a keen interest in business and fashion and works with major fashion brands in her role at vouchercloud. She helps develop campaigns to help market brands inluding Topmand and Next. 
http://www.flickr.com/people/3
Jay Z
http://www.flickr.com/people/e
Nicole Richie