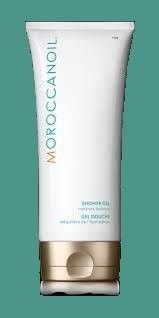 Moroccanoil
The summer of 2014 is almost here so it is time to get yourself looking your best. To do that, we have compiled a list of the summer's most hydrating beauty products.
Everyone knows Moroccanoil for its amazing hair products but what you might not realize is they have a line of body products, including a hydrating shower gel. Made with argan oil, it works quickly to restore the much needed moisture that fades away with the sun's damaging rays. The result? A more balanced healthier looking skin with improved elasticity and tone.
To further hydrate the skin, we recommend C.O. Bigelow's Lemon Body Cream 005. The deliciously scented formula contains lemon extracts filled with Vitamin C, shea butter and Kukui nut oil to soften, hydrate and moisturize.
When it comes to facial hydration, no one does it better than G.M. Collin. To replenish the skin with some much needed moisture, try the daily ceramide comfort. Each capsule contains ingredients like soybean oil and Vitamin E to fight the signs of aging while moisturizing the skin.
If you are like us and love products that work while you sleep, you will love VineVera's Resveratrol Chianti Overnight Recovery. The super luxe formula restores the skin's balance and firmness to leave the skin not only looking great but feeling hydrated. Reseveratrol is an antioxidant found in red wine and grapes and is used in this unique application to slow the aging process.
Another fabulous anti-aging product we love is PureCeuticals' Advanced Cellular Regenerating Crème. The unique formula contains natural plant and fruit extracts to stop the aging process. For an intense anti-aging ritual, be sure to check out the Advanced Firming Anti-Aging Serum. This treatment is designed for anyone with deeper wrinkles as it works to fill them in leaving the skin smoother.
Nothing says clean like a nice summer clean. To get this fresh-from-the-shower scent, try BioElixia Radiance Body Cleanser. The super rich formula smells great and works to hydrate the skin while lightly exfoliating the dead cells. The brand comes to the US from Australia and features a linefree from parabens, formaldehydes, sulphates, phthalates, paraffins, artificial colours and dyes, SLS and SLEs and DEAs. It also includes anti-cellulite ingredients, anti-ageing peptides and natural multi-vitamins to nourish the skin.
C.O. Bigelow
G.M. Collin
VineVera
PureCeuticals
BioElixia