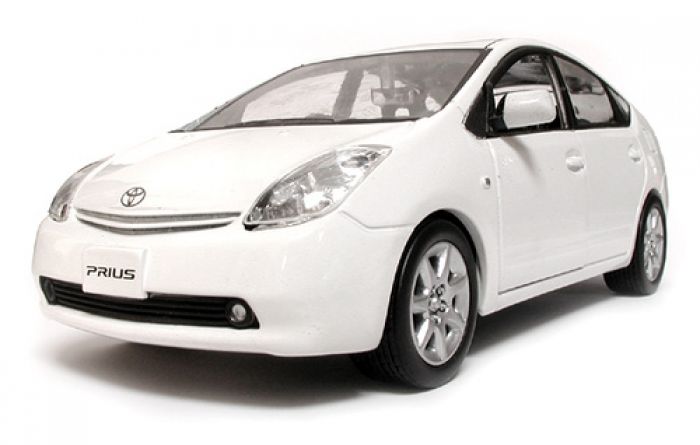 http://www.flickr.com/photos/8
The nature of city driving has changed immensely over the last few years, leading to a whole new class of car: the city car. Even though most of these cars are lauded mainly for their 'green' credentials, the attending inconveniences of congestion charges, high taxes and parking shortages mean that some of these cars have become a practical and desirable choice even for those who usually prefer luxury saloon type vehicles.
All Electrical Superminis
These are great for small spaces and short journeys as long as you don't need to carry many passengers or much luggage. They are ideal for city living alongside a more conventional family car for long range, extra-urban journeys.
Renault Zoe: The pick of the bunch style-wise is, of course, French. The Renault Zoe, as a supermini, is beautifully compact but oozes Parisian flair. With its convenient 130 mile battery range and zero emissions, it ticks the boxes in all three categories of looks, green credentials and practicality.
Nissan Leaf: Apparently standing for Leading, Environmentally friendly, Affordable, Family car, the tag line is rather cheesy. However the award winning Leaf does what it says on the tin. Its design is purposely conventional in order to avoid being pigeonholed as a 'green' car but as an all electric it fulfils all environmental requirements, like the Zoe, with zero emissions and 0mpg.
Smart Fortwo ED: Initially provoking controversy for its unusual looks upon launch, the Smart Car has become a familiar sight on UK roads. While it may be an example of function over form, the Smart is distinctly practical when it comes to city manoeuvring and quite nippy with it. The Smart Fortwo ED carries all the virtues of its liquid fuel powered progenitor with the added advantage of zero emissions.
Size Isn't Everything!
While the focus on easy parking and zero emissions is not the main focus here, these more practically sized 'green' cars are helping to expand the electric car trend to a reluctant public.
Toyota Prius: While motorists were at first determined not to be seduced by the Prius, since its launch it become a familiar sight on city roads. While it has its detractors, this car is largely responsible for the growing acceptance of electrically powered vehicles. With hybrids you are obliged to make the occasional stop for fuel but are still a long way from old-fashioned gas guzzlers.
Vaxhall Ampera: The Ampera is a hybrid (or electric car with a range expanding internal combustion engine) in the style of the Prius but has won far more acclaim for its design than its rival. The Ampera is a business-like car for the modern generation, making it an increasingly popular company car. Try a novated lease calculator to see if an Ampera could work for you. While its relatively low range of 38 miles means its not quite as convenient as the superminis, it is still practical for city use and makes a great transition vehicle for those as yet unconvinced by fully electric cars.
The Best of the Rest
While the long-term aim in advancing vehicle technology must be to reduce our dependence on diminishing fuel sources, massive gains have been made in fuel efficiency. The major manufacturers now offer some very impressive petrol and diesel engines with ultra-low emissions, some even efficient enough to be congestion charge exempt. Have a look at Ford's Ecoboost range, Blue Efficiency by Mercedes and Volkswagen's Bluemotion.
This is a guest post by Zoe, an automotive enthusiast and freelance writer. She has written this post on behalf of Fincar, specialist financing company for cars, Australia.