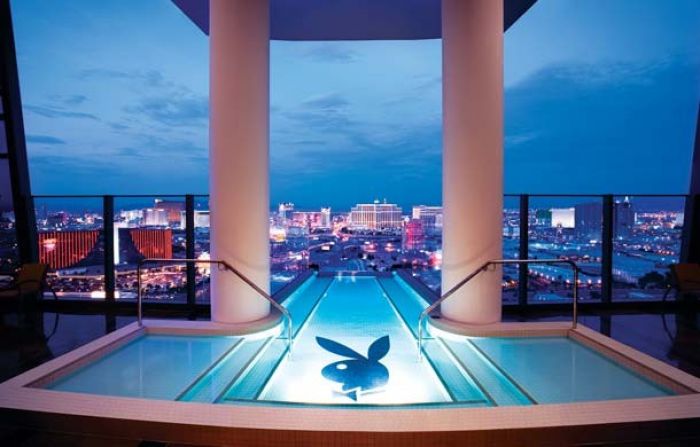 n/a
Living a life of luxury does not stop at your home – no, it continues through our holidays, working life and every restaurant or bar that we enter. Even if you don't have the financial means to be able to stay in a $10,000 per night hotel suite, who say that you can't dream about it? So to help us all reach for the stars, here are some of the most luxurious and expensive Casino suites.
Hugh Hefner Sky Villa at The Palms Casino – Las Vegas
Once you know that the suite is owned by Hugh Hefner you know it is going to be full of glitz, glamour and expense. The Sky Villa suite does not let you down with thousands of square footage of decadence. From the pop up plasma TV to a round, rotating bed; could you possibly need any more convincing? Well if you do, then there is a beautiful, infinity Jacuzzi with a view over Sin City and you're on butler you will certainly be living the life of a high roller in this suite. The Playboy influence can be found throughout, from the classic bunny ear motif, through to the unusual furnishings, you will almost feel as if you were living in a Rat Pack movie.
The question is, how much will a night's stay here set you back? Well that is a figure that many of us aspire to simply earning, let alone spending on a nights hotel suite. In total you will have to pay $40,000. If you have fallen in love with this idea, then why not try to win big at www.casinoeuro.com and try to win big to cover your stay.
The Winston Churchill Suite at the Hotel de Paris – Monaco
From the delights of Sin City, onto the bright lights of Monaco; the playground of the rich and famous. The Hotel de Paris is one of the most famous casino hotels in Monaco and for good reason as it is the uttermost in decadence and luxury. You only have to view the exterior of the hotel to understand what you can expect from a stay here. The hotel boarders the sea, so you can guarantee that your stay in the penthouse Winston Churchill suite is going to have the most beautiful views, but it has so much more than that! This suite has panoramic views of the ocean, 2 lounges, a study, a dining room and a huge Jacuzzi! It really is a home from home and all of this comes with a price tag of around 12,000 Euro's per night.
The Viva Las Penthouse Suite – Red Rock Canyon Las Vegas
I know this is heavy handed on suites located within Las Vegas, but let's face it, you can't get better than Las Vegas can you? The Viva Las Penthouse suite is perfect for those of us that don't want to spend too much time within the heart of the strip, but still want to experience the decadence. This suite has a look and feel of country living, within the middle of the desert; a strange statement to make, but one that is nevertheless true.
If you love the great outdoors and a long swim in the morning, then this is definitely the suite for you. With a 3 acre pool and your own personal patio, you can watch the sun rise over the canyons in the morning. Along with this, you also get an expansive living room, 2 large bedrooms and one of the most comfortable sofas on the planet. One night in this amazing suite will set you a back $10,000.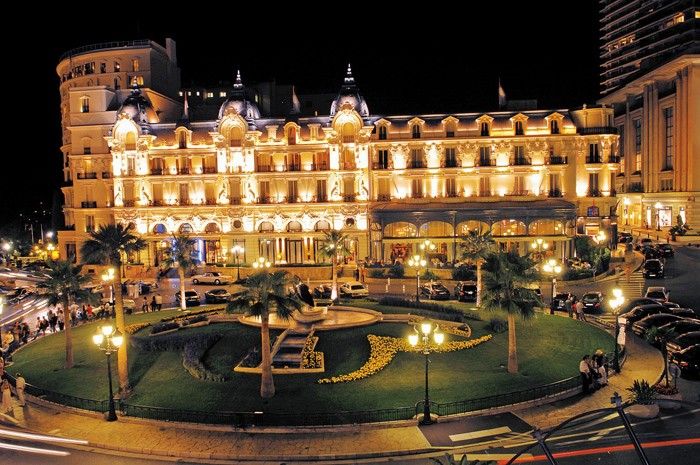 n/a
Hotel de Paris