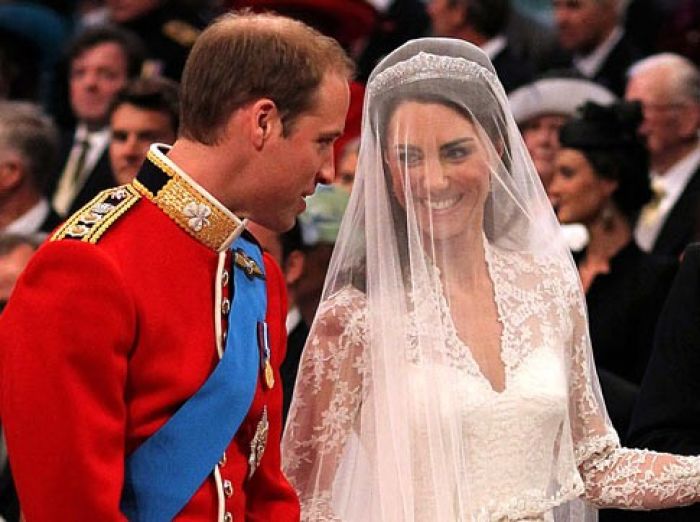 As expected, big stars are always fond of luxury and elegance. When it comes to class and style, stars do whatever it takes in order to have an unforgettable wedding. They do meticulous planning with wedding experts and choose only the best designer wedding dresses. In this article provided to us by kind people from Miramare Gardens, a Sydney wedding venue, you will find twelve of the most luxurious weddings in history.

1. The Wedding Of Prince William And Kate Middleton

The royal wedding took place last year and the overall costs reached 34 million dollars. Only the cake and the flowers had a price tag of 880,000$. Kate Middleton's dress was the creation of Sarah Burton and its train measured more than eight feet. Millions of people all across the world saw the royal wedding, and this is certainly the most luxurious ceremony of all time.

2. Actress Katie Holmes And Actor Tom Cruise

On the second place in the hierarchy of the most luxurious weddings in history there is the wedding of Katie Holmes and Tom Cruise. The wedding took place in 2006 at a castle near Rome and it cost more than $2 million. The couple had an incredible five tier chocolate cake that was ornamented with marzipan roses. Katie Holmes had a stunning Armani dress that was all covered in Swarovski crystals. When it comes to guests, numerous celebrities such as David Beckham or Jim Carrey came to the wedding.

3. The Wedding Of David Gest And Liza Minelli

Their wedding took place back in 2002 and it cost a little over 3.5 million dollars. What makes this wedding famous is not just the twelve layer cake, but also the fact that Michael Jackson and Elizabeth Taylor attended to the wedding. It was a luxurious Hollywood event, but unfortunately the couple divorced in 2003.

4. Michael Douglas And Catherine Zeta-Jones

Although their wedding was not as expensive as the previous three, it was undoubtedly very luxurious. One of the most unique aspects of this wedding is that their invitations had holograms on them. The ceremony took place in New York City and Catherine wore a beautiful Christian Lacroix dress.

5. Elizabeth Hurley And Arun Nayar

This wedding lasted for eight days and it is known as one of the longest. Hundreds of thousands of dollars were spent only for private jets and accomodation.

6. Heather Mills And Singer Paul McCartney

The couple got married ten years ago and they spend around 3 million dollars for the ceremony. The ceremony took place in an old castle and it had an Indian theme. After that, their honeymoon was on a beautiful yacht that they rented for no less than 20.000 dollars a night.

7. Kris Humphries And Kim Kardashian

The couple spent no less than 10 million dollars for their dream wedding, and Kim's diamond wedding ring cost two million dollars. It was a Black&White ceremony, therefore the guests were instructed to wear only these two colors. The wedding cake was 10 tiers high and it had a price tag of 20.000 dollars.

8. Coleen McLoughlin And Football Player Wayne Rooney

The couple spend approximately 8 million dollars for the arrangements. Coleen wore a beautiful Marchesa dress which made her stand out from the crowd. The ceremony took place in Italy and the reception was in a medieval castle.

9. Aleksandra Kokotovic And Russian Billionaire Andrei Melnichenko.

Their wedding cost around 30 million dollars and 7 million dollars were given to Whitney Houston and Christina Aguilera for their performance at the wedding. This was undoubtedly one of the most extravagant weddings in history.

10. Nicole Mitchell And Actor Eddie Murphy

Their wedding took place back in 1993 and it cost a little over 1.5 million dollars. Nicole Mitchell's train had more than 12 feet in length and 500 guests came to their wedding.

11. Jared Kushner And Ivanka Trump

Donald Trump's daughter married Kushner back in 2009 in New Jersey and she wore a stunning Vera Wang dress and diamond jewelery that cost almost 300,000 dollars.

12. Jamie Hince And Supermodel Kate Moss

Kate Moss And Jamie Hince got married last year in England. Kate wore Manolo Blahnik shoes and a gorgeous Galliano dress. The ceremony was very extravagant and it had a rock-n-roll theme.

In conclusion, these are twelve of the most luxurious weddings in History. They were extravagant and unforgettable, and this is why people still talk about them years after the ceremonies took place.