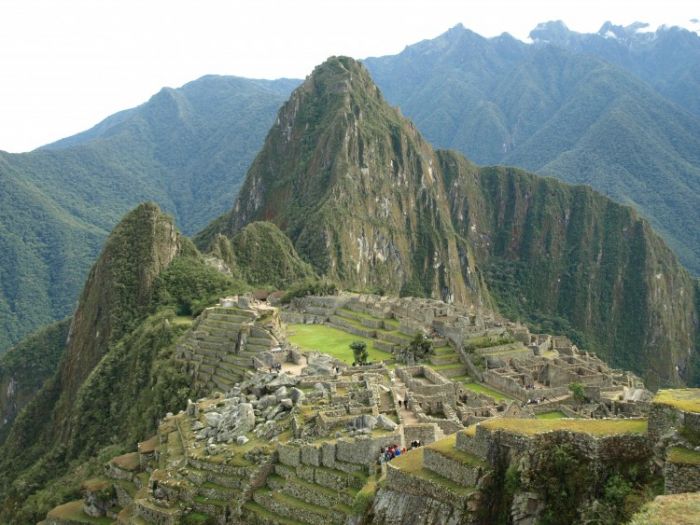 Matthew Barker
Long the preserve of backpackers and shoestring travelers, Peru is now emerging into a more upscale travel industry, with the infrastructure and quality of services to suit even the best-heeled global jetsetter. The following suggestions would make a perfect bookend to a business trip, a honeymoon or a luxury tour of Peru.
Sleeping Close Enough to Machu Picchu, You Can Taste It
Built in 1980 and renovated in 2001 when it was purchased by Orient-Express, the Machu Picchu Sanctuary Lodge is built among the tree line so close to the Machu Picchu ruins that you can almost see it from your window.
An option for rooms with terrace views of Machu Picchu and Huanya Picchu mountain peaks. Each terrace includes patio furniture and personalized catering which allows you taste both the authentic Peruvian cuisine, and the mountain air.
Join in one of the hotels guided hikes into the famous ruins, or around one of the other nearby lesser known ruins. Or just enjoy your time relaxing in your stately suite, equipped with mini-bar, king sized beds, and laundry service.
Sailing With a view of The Ocean: New Luxury Real Estate
20 years ago, Asia, Peru was no more than a simple fishing town with a good reputation among surfers. However, Asia has reinvented itself, in recent decades, to be what The New York Times called "The Miami of South America".
One of the newest additions to this small beach paradise will be the massive La Jolla Resort and Condominium Complex. La Jolla will feature marinas, private beaches, tennis courts, palm tree gardens, and reliable security for the entire grounds.
Three larger buildings will contain apartments and condos, while a large number of town houses with cover the ground between said buildings and the massive swimming pool/artificial Laguna. Which, once completed, will be big enough to go sailing in. Sail boats will available for rent.
Lima's World Class Country Club & Golf Course
"Exclusive & Tranquil" boasts La Planicie Country Club, in La Molina, and rest assured, exclusive and tranquil it certainly is. Embedded in one of the wealthier districts of the city, you'll find yourself far enough removed from the city to get relief from city noise.
Immerse yourself in a relaxing game of golf. 18 holes of the most pristine green grass you'll find in the region and not much rough to speak of. You'll find a nice international crowd and even a few international tournaments. La Planicie also hosts courts for Tennis, Squash, Fronton, and Table Tennis for the kids.
Unwind in one of the outdoor pools, or one of the indoor saunas. Also make sure to visit the on-location cosmetics salon, and the lounge bar aptly named "Hole #19" All within the confines of the greater Lima area, and providing you with sprawling desert mountain view that can be easily forgotten whilst touring the inner districts.