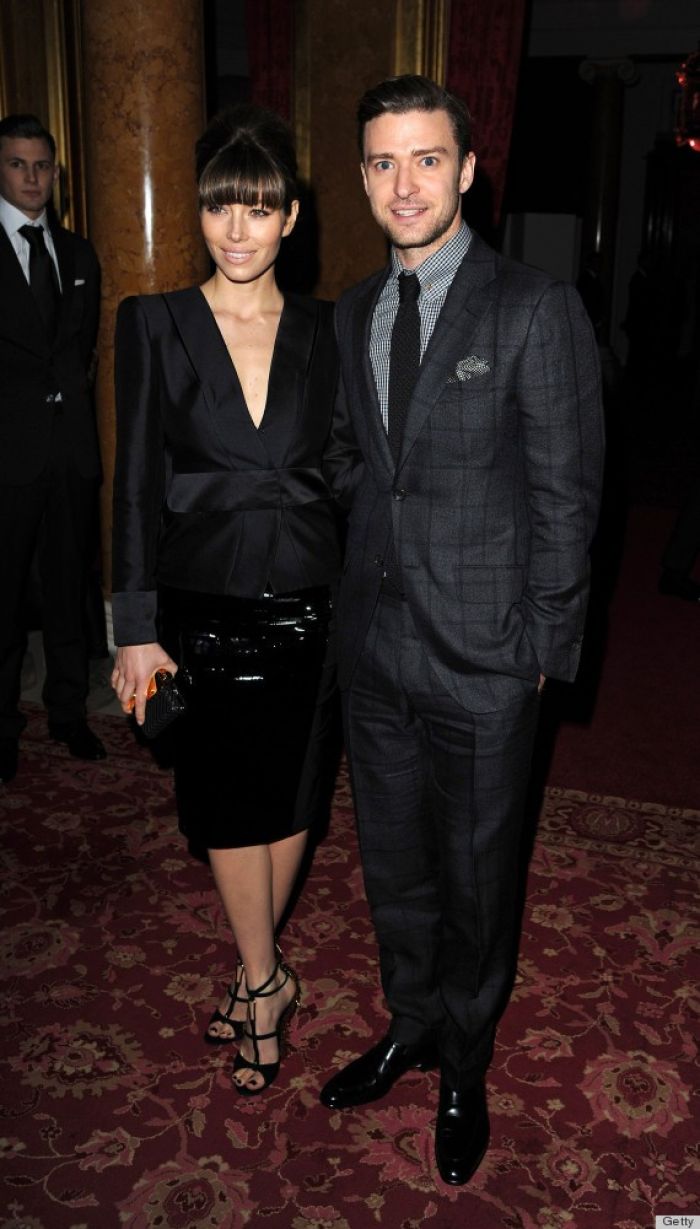 Getty Images
While attending a Tom Ford event in London, the couple looked seriously stylish in Tom Ford outfits (imagine that) of their own. The fashionable couple is quickly setting itself apart from other high-profile couples out there in that they consistently bring elegance and personality to wherever they go.
Our lives have gotten significantly better since Justin Timberlake reemerged in his new stylish threads.
Sure, he's tied the knot with Jessica Biel, rendering our childhood dreams of becoming Mrs. Timberlake totally hopeless. But Justin and Jessica make one handsome pair, as seen at the Tom Ford Fall 2013 presentation in London on Monday.
Timberlake suited up in a gray wool two-piece suit paired expertly with a checked shirt, knit tie and patterned pocketsquare (it's all in the details, men -- take note!). Read More and View Pics