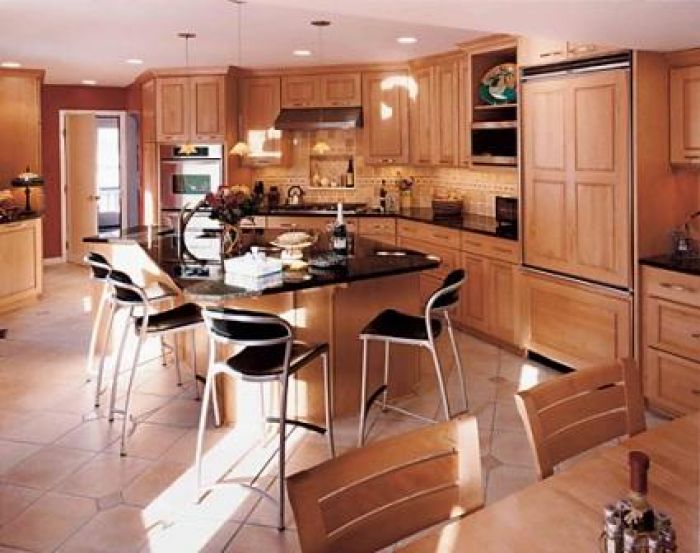 http://www.dalyaluminum.com
Are you sick and tired of stepping inside your kitchen and using the same tools in the same décor? How much time has it been since you last changed something? If you definitely want something new and innovative, yet your budget is limited, you can always find some simple ideas that can turn an old fashioned kitchen into a modernist one without spending too much money.
If you are a fan of interior design, you have probably read a lot of magazines and websites. You have most likely thought about dozens of different designs. You must have a role model when it comes to interior design, but the limited budget has always killed your dreams. Believe it or not, you do not have to spend a fortune to end up with a good result.
Budget
The budget is usually the main problem most home owners have to face. If everyone would have enough money, no one would still rely on old fashioned kitchens and décors. But the good news is that you have solutions and the interesting part is that most of them are quite inexpensive. All you need is some dedication and ingeniousness to end up with a completely functional kitchen for almost no money. Those who lack a high budget usually skip a lot of ideas from their initial plans and this aspect should not overwhelm you at all. With patience and dedication, you can easily end up with some mind blowing techniques and ideas.
Salt and pepper in colour and style
When the pieces of furniture you choose are harmoniously getting together in a tight collaboration to satisfy your eyes, you can turn your experience in the kitchen into a pleasant and entertaining action. When you manage to do everything for small amounts of money, you can consider yourself to be a winner. Are you interested in exercising your talent as a decorator? Simple and modular furniture in a light colour will definitely leave a lot of room for any ulterior changes. You can paint it or give it some imprints in different styles through a series of diversified methods. The Internet is full of tutorials that can explain everything step by step in the smallest details. Besides, the do-it-yourself magazines might be just as handy in the process.
A good sink does not cost a fortune
The sink is one of the first things you should take in consideration, since replacing or changing all the pipes with a different system can cost a lot. Today, you have the chance to purchase a high quality stainless steel sink for almost no money. Make this whole process more facile and pick a sink that also comes with the ventilation system and all the adjacent parts. Make sure you pay attention to its orientation though. Some of them have the box on the left side, while others come with it on the right part. Pick the right model for your kitchen. The prices are similar, but the practicability in this special room is more important.
Avoid the fancy spigots
Try to find a regular and simple spigot, without too many fancy features. You need to turn it on and off only. For a properly managed budget, the functionality is a main priority. In a regular kitchen, you need a simple spigot with a mobile pump. You probably think that the price reflects the quality, but this is not a general rule. Today, the prestigious stores rely on high quality products only, even if the prices are insignificant. Besides, the fancy features represent the most significant additions to the price.
The counter top is no longer a problem
Unlike a few decades ago when your parents had to deal with a series of problems regarding the counter top, things are different today. There are a lot of services that can do it for you. All you have to do is determine the right size and the respective service will cut it for you. You just have to pick the material and the texture.
Do not let yourself get smoked
Cooking should be a pleasant experience, so try to cook like a professional chef. Get a kitchen chimney hood from a grease and steam resistant material with washable filters. The absorption power is just as important. However, try to avoid using the highest power when it is not necessary. Just make sure that it has multiple speeds and buttons. Think about the installation and its ergonomics too. A versatile chimney hood allows you to add an extra unit above it, which is extremely important when the kitchen is limited and does not give you too many options.
Guest Post by Steve Simon. Steve is a DIY enthusiast and works for taps.co.uk, one of the leading kitchen taps provider in the UK.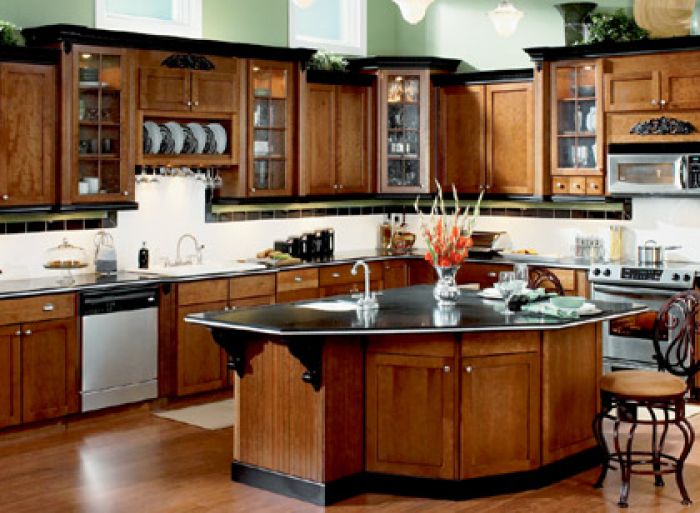 http://kitchens2ds.com