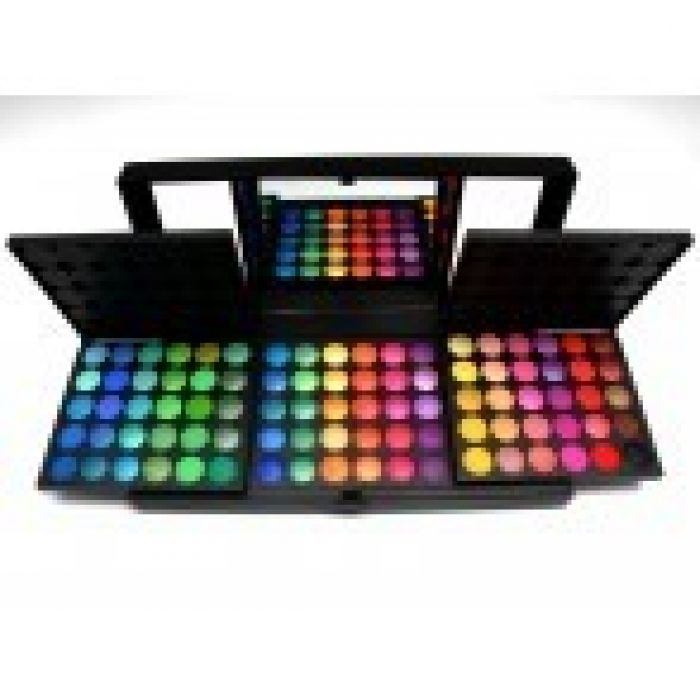 There is a massive great range of eye shadow colours available in the market nowadays. You can choose the colour and texture to use and compliment your natural eye colour whilst adding depth and dimension to your eyes. Eye shadows are used to enhance the eyes and were commonly associated with powder colours until recently. There are so many types available today from powder to mousse, pencils, and liquids.
The type of eye shadow you use will depend on your preference, the occasion, the time as well as the colour of your clothing. Different occasions will mean different colours. This might mean bright and fabulous for a night out and subtle, complimenting colours during the day.
The right colour is important and can really enhance the beauty of your eyes keeping the tone perfect. An eye shadow palette can provide you with many options in texture and colours to choose from. Today, brighter seems to be better, although probably not for work! Bright colours are daring and can look truly stunning, but it's important to know which colours suit you to pull it off.
Choosing from the many colours on your eye shadow palette can be tricky. The key is to consider what colours can complement your hair colour and your eye colour. Those with blond hair tend to have paler eyes and can pull off different shades of brown beautifully for a smoky yet sophisticated look. In the evening, when you are ready to let your hair down, you can really enhance your paler eyes with colours such as chestnut, chocolate, and auburn.
If you have brown hair, you can choose the lighter shades in their eye shadow palette. Light browns and pinks are perfect for the subtly that the daytime requires. For the evening; greens, plum, and chocolate can help you achieve the desired look.
For paler skin copper, plum, and browns can enhance the eyes and create a beautiful and subtle daytime effect. Brown is a pattern here! It's a sophisticated and understated colour that works well during the day. If your hair colour is red, you can put on shades of greens, subtle blues, and coppers for that perfect evening look.
Black hair and a darker skin tone can suit darker eye colours such as coffee, navy blue, gold and greens depending on your eye colour. You can get away with being bold with colours, since most colours compliment black hair. Those with black hair and a paler skin tone may be able to pull off the same depending on application, but can also get away with lighter colours to compliment a light skin tone. Blue, pink, and pale green can work well.
Palettes can consist of a great range of colours, so make sure you consider the colours that will suit you the most when you get yours. There's no point in having a palette full of colours you are never going to wear after all. These are just a few suggestions; but you may never be afraid to be wild and go with whatever you think suits you the most to enhance your eyes for a beautiful and stunning look.
About author:
Ella Johnson is a freelance content writer. In this article she shares her information about high quality eye shadow palette.