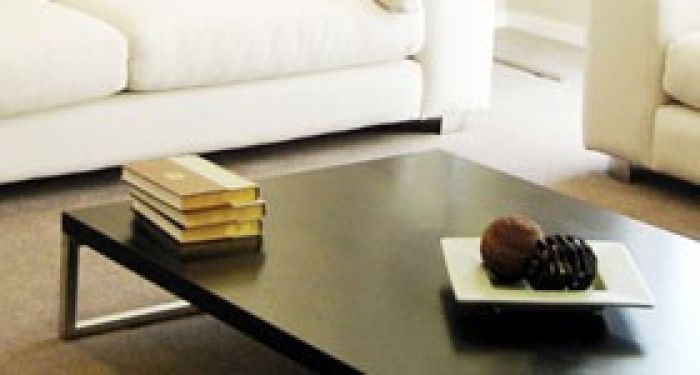 carpet company
A slick design has the ability to make a room look much more expensive than it really is. Interior design can change the very perception of a room and make it appear much larger, much more open. Using ten simple tips can help ensure that you apply the right furnishings and materials to your rooms.
1. Lighting
When designing a room you should always take into consideration the amount of natural light that will go into a room. Then assess how many focal points you will have in your room for other sources of light. Using less natural sources such as lamps, table lamps and perhaps even candles can make for an enticing lighting plan. The focal points must also be compatible with the room's decoration and colour scheme.
2. Bedrooms
A bedroom is one room that has the ability to change the most; this is where you can really indulge in your own tastes and experiment. Use a variety of colours and mix your carpet and lighting to make them match. For example, create numerous colours in a palette and become inspired, combining Scandinavian furniture with pieces of oak and fur is a current trend.
3. Wall art
A picture or two is a vital part to any room undertaking a major makeover. A canvas should be selected in accordance to colour scheme, size and general theme. Positioning of a picture is paramount; you need to decide if you want it in dominating or subtle position.
4. Measuring
One vital tip countless people forget is measuring the room and everything that will go into the room. Measuring everything correctly can make a room and its furniture an exact fit. Otherwise it could result in a rug swamping an entire room.
5. Mirrors
A mirror has the ability to make a room look significantly more open than it actually is. They also reflect natural light making a room much more enticing. Treat a mirror much like buying a portrait, take into consideration size, positioning and colour.
6. Rugs
Large or small rugs have the ability to change and define a room. Here take into consideration the texture and general theme of the room. A rug goes especially well with a hard floor, as it makes for an open plan room.
7. Hide any clutter
Rooms can easily appear messy and spoil the rest of the environment. By purchasing a few decorative storage pieces it really can help add a better look to your room. Shop around online for a few pieces, which will suit the colour to your room.
8. Accessories
A room can be completely changed by just changing the accessories within one room. For example updating a rug, throw or cushion can add a completely inexpensive change to your room. Use an accessory to introduce a new colour or change to room, maybe in compliance with the season.
9. Plants
Plants can add a very natural and healthy feeling to any room in your house. They can make it feel more spacious and give an effect of everlasting. Take into consideration the size, type and what you are storing the plant in.
10. How to get inspired
Getting ideas for your new designs is a difficult part. A design needs to be in keeping with the rest of the contents of the room. For example a carpets colour cannot clash with the wall, pictures or furniture. In order to get it all in keeping you need to look online and through magazines, where professionals have left their footprint on a certain style.
Taking these ten tips into consideration will ensure that your room is contemporary and attractive to you and your guests. A simple purchase can be the making or ending of a room, so ensure that you take every little aspect into account.
Author Bio:
This post was brought to you by http://www.carpetone.co.nz/. They are Australasia's most successful mobile carpet company offering a better selection of superior quality carpets at cheaper prices.