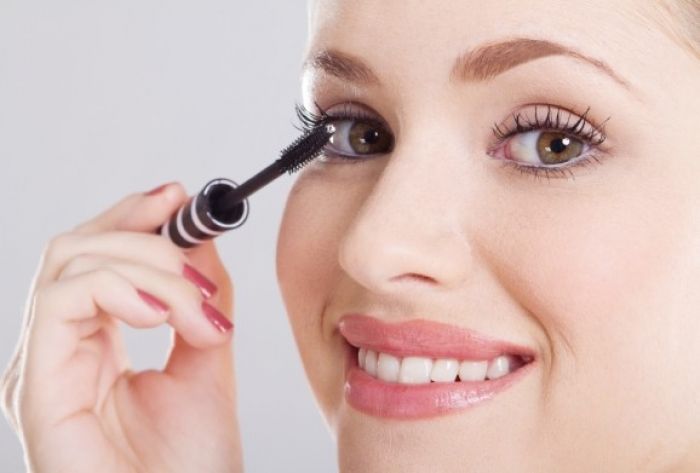 shutterstock.com
In recent times of recession, women still desire to look beautiful by enhancing their eyelashes. It is effective to encourage the growth of longer eyelashes. Although the craze for false eyelashes has not faded away yet; you can still find lady gaga sporting the adorable flutter.
Here's presenting you the top five eyelash enhancers that stimulate the growth of your lashes.
Eyelash enhancers:
There are many eyelash enhancer products which are available worldwide. You can find them at cost-effective rates. The presence of the natural ingredients, vitamins are effective to give you desired results. These products are safe to use and also easier for application. This makes it effective to provide you healthier, fuller and lusher eyelashes. Let us have quick glimpse on the top 5 best eyelash enhancers on the market.
Latisse:
This product is only available with prescription. This is the first eyelash enhancer product which has been approved by FDA. This product promises to give you darker, longer eyelashes. It is developed by the company which also produced Juvederm and Botox. Most women rave about the effectiveness of this product. However, there are possible side effects which you need to discuss with your doctor before you opt for this treatment. Although Latisse can be prescribed by any doctor you should consult a person who is well versed with this product. You should consult a person who knows about the ingredients present in this product and how they work to provide you fuller eyelashes. This product is highly priced; so most women might not be able to opt for this treatment.
Maxolash:
This is an eyelash enhancement product which contains effective and natural formulation. This is effective to encourage the lash growth and also help to give you fuller, longer and thicker lashes. This product does not cause any irritation after application. You can use maxolash (maxolash.com) as per your convenience and with consistent use get your desires to be fulfilled. It contains pro-vitamin B5, hyaluronic acid that conditions your eyelashes and makes it shiny, fuller.
Lilash Purified Eyelash Stimulator Treatments:
Lilash is a lash enhancing product which has a money back guarantee for 90 days. This product supports the natural growth of lashes. It also enables to give you thicker lashes which appear darker and lusher. You need to apply fake lashes any longer; as use of this product encourage the growth of your eyelashes.
It is suggested to read the reviews on this product before you purchase it. This is not irritating as you do not feel any itching. Using this product you do not need the urge to remove them off as with the application of fake lashes. This is effective as it helps you to grow longer, thicker and darker lashes. It protects your lashes from breakages or damage due to burning, etc.
Revitalash:
Prior to the prescription drug for lash enhancement; RevitaLash hit market. You do not require any prescription to buy any of these products. This product was developed by a physician as a gift to her ailing wife who lost her lashes and hairs due to chemotherapy. This eyelash conditions the lashes and support in growth of longer and fuller eyelashes. It also helps to grow the lusher and darker lashes which enrich the fuller lashes.
This product helps to grow the hair follicles and also make them stronger. This prevents it from falling out. The lash growth treatment is essential to encourage the visibly longer eyelashes. This in turn makes your eyes to look more elegant. This product can be bought from over the counter. Women still find this product as effective to due lower cost and ease of application.
Real Lash Conditioning Eyelash Treatment:
This product contains natural ingredients which strengthen your lashes. This is also effective for use and provides you results similar to using mascara. You get darker lashes which increases overall beauty of your face. You can use this product on both your top as well as bottom lashes. Make sure to use this product as per the instructions to avoid unwanted results. You can use this product to get fuller lashes at reasonable prices.
Wrap up:
After reviewing the best eyelash enhancers; it is up to you to choose the best one. You can read more on the eyelash enhancer reviews to get more information regarding these products.