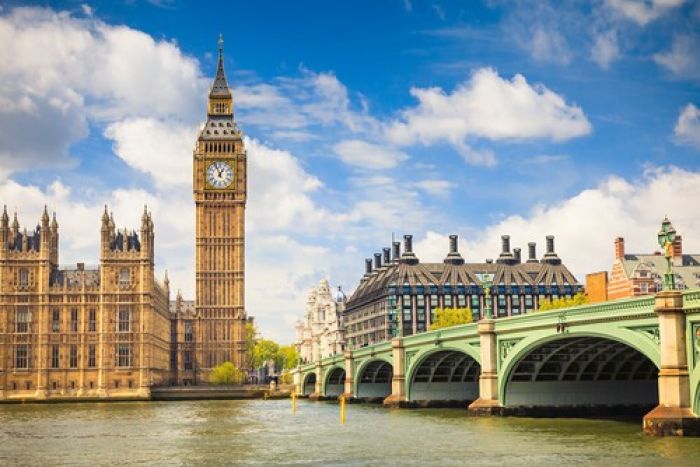 Shutterstock
Whether your regular date night is coming round or youíve got an exciting first date on the horizon, it can sometimes be a struggle to come up with somewhere extra special to go.

This is a dating guide with five tips on date ideas for London. It caters for all kinds of people, so whether your date wants to snuggle up somewhere cosy and intimate or try something exhilarating, youíll find something perfect right here.

The best way to surprise your date is to come up with something secret and unexpected by keeping them totally in the dark. Book a table at one of the most unusual restaurants around. Based in Clerkenwell, Dans Le Noir (literally in the dark) provides a highly memorable dining experience. The restaurant has no lighting and so once you enter this unique eatery, you effectively lose one of your senses, meaning that your remaining senses will be heightened.

Take your date to see a magical show so you can both get cosy; for example, you could see Wicked in London's West End. Wicked is a spectacular musical that gives a whole new spin to the witches from the Wizard of Oz. The show is currently running at the Apollo Victoria Theatre and provides almost three hours of breath-taking West End wizardry.

Even if youíve lived in London all your life, it can make a lovely change to go and see all the sights. For an extra special date, stay in a boutique hotel, go sightseeing in style and take a horse-drawn carriage drive around London. What could be more romantic than a luxurious ride, snuggled up in an elegant antique carriage? Take a travel rug, picnic hamper and champagne and spend the rest of the day lazing by the Serpentine in Hyde Park.

London is renowned for its many beautiful bridges. Try seeing them from a new angle and invite your date for a day of messing about on the river. There are lots of ways of sailing down the Thames. If you like to be spontaneous, just turn up at one of the many piers on the River Thames and join a ready-made excursion. The more adventurous might opt for an exhilarating speedboat ride. Alternatively, see London by night and enjoy a romantic meal at the same time.

Finally, it might not seem like the most romantic of dates, but a visit to one of Londonís spookier venues might be just the ticket. Choose from the classic Tower of London experience, or go for a guided ghost walk which will take you through the history of Londonís darker side. Either way, your date is sure to enjoy any excuse to cuddle up to you.
London photo courtesy of Shutterstock