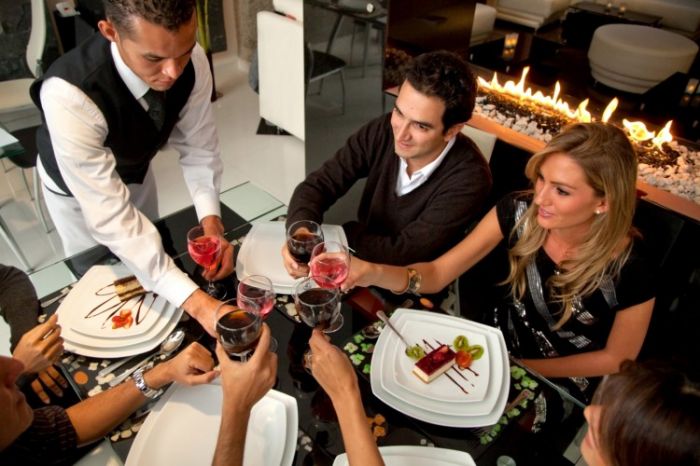 lisa
 It was until recently that business travelers began looking forward to going for their business trips because the so called'Business hotels' no longer offer miniscule lodgings, appalling aesthetics, poor internet connections and dreadful furniture that did little to enhance the experiences of business travelers. Modern business travelers are more discerning about what they need from a hotel and are not willing to get anything short of that. They look for a hotel that is not only a great place to sleep and resume business related matters but also, one that offer pleasure.
Here are the top 5 London hotels for business travelers that blend business with pleasure by offering lodgings with personalized services and immaculate and spacious rooms that ooze aesthetic charm.

  1. Brown's Hotel

Towering at the heart of Mayfair at 33 Albemarle Street, Brown's Hotel is a Grande-dame hotel that prides itself in the vastness of its original oak cladding, stained glass windows, wrought iron banisters and 117 individually designed lodgings that are fitted with banquettes, contemporary antiques and marble bathrooms. The gym and spa treatment rooms available at the hotel make Brown Hotel a must-go-to hotel for any discerning business traveler.

2. Claridge's Hotel

Since 1853, Claridge Hotel has strived to offer hotel excellence to its list of clientele, who include A-list guests, dignitaries and heads of states and business travelers who value comfort, privacy and functionality. Once guests step inside the hotel's revolving doors, they enter into a new world where elegance and luxury meets discretion. Claridge Hotel provide services that have a business traveler in mind from the air conditioned rooms, furniture that are adorned with bold colors and rich animal prints and fresh flowers to organic toiletries, office amenities such as printers and laptops, free Wi-Fi and satellite television.

 3. The Dorchester Hotel

Over 80 years old, The Dorchester Hotel reigns supreme as a luxurious hotel that offers classic hotel services injected with a modern flair. The celebrity clientele it serves provides a great opportunity for business travelers to obtain publicity and meet with who-is-who in social and business circles, which is essential when expanding their business networks. The hotel offers ample security and undivided attention to its guests with corporate guests enjoying extended personal service of up to 3 staff per bedroom.

Other than having access to latest technology, guests have access to spacious and well furnished rooms that are fitted with four-poster beds, English antiques, hand embroidered cushions, deep baths and triple-glazed windows overlooking Hyde Park. The hotel serves some of the most sumptuous delicacies in London.

4. Four Seasons Hotel Canary Wharf

Four Seasons Hotel Canary Wharf gives new meaning to luxury. Other than the overly spacious, well lit and air conditioned rooms, this hotel is extremely functional and practical for a business traveler from the large flat screens, multi-line telephones and fast internet access to laptop safes, PlayStations and CD players. Guests have panoramic view of the river below and are able to use the hotel's state of the art gym and free access to Canary Riverside Health Club.

5. Hilton Trafalgar Square

Hilton Trafalgar Square is among the few hotels in London where business travelers can effortlessly conduct business, lounge with colleagues and clients and fly their family and friend over for an epicurean weekend. The hotel avail its guests with internet access, savory cuisines and easy access to London's attractions including Westminster Abbey and Big Ben etc. To ensure that its business guests are able to navigate London and get where they want to go in time, Hilton Trafalgar Square hotel has a list of transport for London contact phone numbers belonging to different travel agencies, which can be accessed at the hotel's customer care desk.

In conclusion, business travelers are not just looking for a hotel to sleep for four or six hours before they catch their next flight or before they go for an important business meeting, they look for a hotel that is able to blend business with pleasure. One that is functional but still offers a luxurious, elegant and warm environment to come back to after a long day. The top 5 London hotels for business travelers highlighted here successfully blend business with pleasure. To experience more of these, get Transport For London Contact Phone for more information on best London hotels.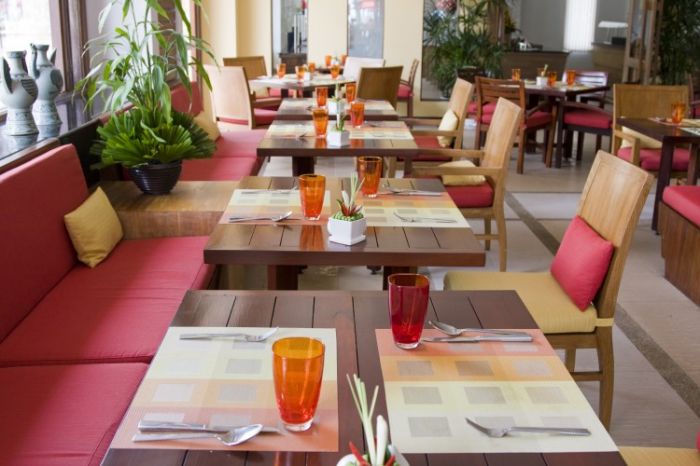 lisa
hotel3