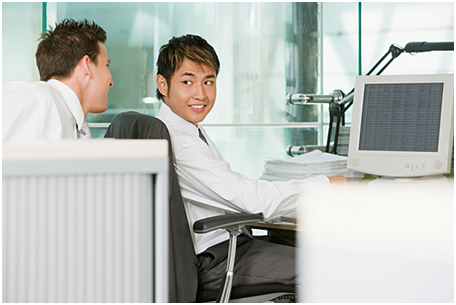 Image by Victor1558
Whether you're after the ultimate present for your partner or simply looking to treat yourself, these 5 luxury gadgets are guaranteed not to disappoint.
5) Video Memo Pad ($40)
Gone are the days of sticky notes; video memos are now where it's at! The Play Video Memo Pad by Native Union is the ultimate reminder tool. It can record up to 3 minutes of video and remain on standby for 45 days. It's the perfect gadget to use on the go and it means any amazing ideas can be instantly recorded. It's the Dictaphone of the 21st century!
4) The Virtual Laser Keyboard ($170)


Fulfilling the dreams of gadget lovers everywhere, the laser keyboard is not only a reality, it's also available to purchase. It can be used with everything from a smartphone to a desktop PC, and it transforms any flat surface into a working keyboard. It even comes with authentic tapping sounds! Great for people on the go and perfect for use with a tablet, this is one device that is sure to get attention wherever it goes!
3) Jellyfish Aquarium ($382)
If you thought that goldfish bowls were a little retro, you'd be right; the desk pet of the future is the jellyfish! Jellyfish tanks have surged in popularity in recent years and they're now available with both real and synthetic jellyfish.
For most people a synthetic jellyfish tank is the perfect gift of choice. It provides relaxation, looks authentic and the jellyfish don't even need to be fed. But if you can provide the time and dedication to looking after a real jellyfish, then a company called Jellyfish Art are now selling desktop jellyfish tanks. As long as the environment is kept stable, the jellyfish will experience no environmental stress from being kept in a smaller tank, so it's actually far less cruel than keeping a fish.
2) Computer Mouse ($185-$320)
We've all seen the computer mice shaped like a car or your favourite cartoon character, but how many people have a mouse made of 24 karat gold? Not many, that's for sure!
TheOreObject Sphere 2 comes in titanium, gold or platinum and not only is it made of something fancy, but it also looks pretty fancy too. The mouse is cylindrical and comes with touch and click buttons, alone with four way navigation. Perfect for showing who's boss!

1) Dream Wave Massage Chair ($7,799)
Don't wait until your weekend getaway to have a massage, with this chair you can have one every day. The chair surrounds your whole body and massages everything from your head to your toes, even your fingertips get a look in!
If you were at work and felt yourself getting stressed, you could simply lower the blinds over the glass screens of your office and sink into the chair for some much needed relaxation.
Which of these gadgets would you love to own?