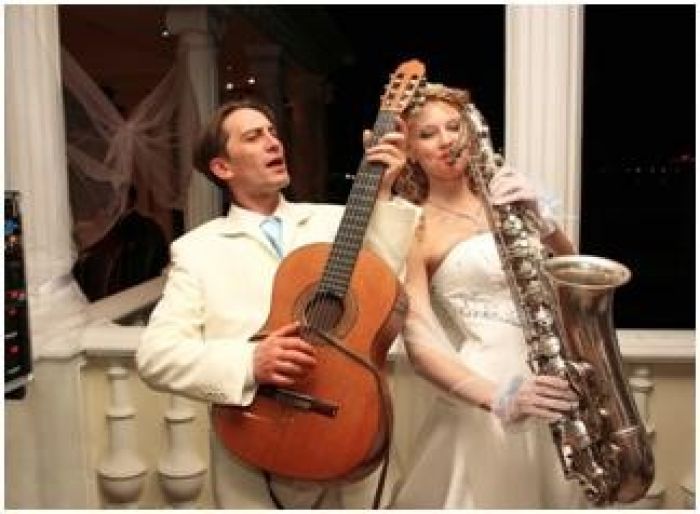 wedding entertainment
As any married couple will tell you, planning even the most simple of weddings takes time, and for most of us, time is the most precious thing we never have quite enough of!
So, when you're planning your wedding entertainment , it makes sense to choose a way of booking it that saves you time, worry and potentially money too - booking through an entertainment agency.
Here's our six top reasons why you should use an entertainment agency for your perfect wedding entertainment.
1. A wide choice of acts and artists
Professional entertainment agencies offer a great variety of acts from musicians to magicians, function bands to funky DJs, ceilidh bands to gospel choirs. There's bound to be every act you've thought of and a few more to inspire you, such as celebrity lookalikes, electric violinists, comedy acts and even chart-topping pop bands (if you have the budget!).
2. Online profiles, demo tracks and videos
The best entertainment agencies give each of their acts an online profile, so you can read about their act, see what they look like, and play their demo tracks or demo video anytime via your PC, phone or tablet. Just grab a glass of wine, a pair of decent headphones for music tracks, click and enjoy!
3. Online quotes and availability checks
The best UK wedding entertainment acts are often extremely busy, so you need to know if they are potentially available on your special day. Also, you'll want to know how much they would cost, including travel to your wedding venue, to see if they fit your budget. Surprisingly, very few online entertainment agencies offer online estimates, let alone the chance to specify arrival times, performance duration and other key factors such as requests to be included in your quote. If an online entertainment agency does offer online quotes, it's a sign of a professional, responsible and efficient agency, so you can book with confidence.
4. Legal contracts
Just as you should insist on a contract for your wedding venue, marquee hire or caterers, you should have a proper contract for your wedding entertainment. Contracts work well for both you as the client and the acts, confirming both the big details such as date and venue, and the specific requests you have such as set timings or special requests. It also informs you what the wedding entertainers require, such as a separate dressing room, a space to park a van or a hot meal before their show!
5. One-payment convenience
The best agencies pay their performers themselves, so even if you book several wedding entertainers from one agency, you only pay one deposit and one final payment, so much easier than trying to remember to send out numerous cheques or hand out different envelopes all evening!
6. Full customer service and emergency backup
When you make your booking, the best entertainment agencies will provide you with an account manager who is your man point of contact. If you have any questions, concerns or additional requirements, you should be able to ring them during office hours or email them anytime. A top online entertainment agency will also give you an emergency telephone number for the day itself, just in case!
If you're unsure if a particular act would suit your wedding theme or size of venue, never be afraid to ring the agency direct and ask! The best are always happy to help with advice, practical information and the odd off-the-wall suggestion!
AUTHOR BIO
Alive Network is the UK's largest wedding music and entertainment service, with over 4000 experienced musicians, bands and groups on its books.
Specialising in wedding entertainment and function bands, Alive Network also offers a diverse range of musical styles, from classical to mariachi bands, Bollywood to big band, opera singers to bagpipers. Event organisers can also browse a selection of the UK's best DJs and discos, plus an impressive range of entertainers from caricaturists to toast masters, and specialist suppliers for firework displays and PA hire.