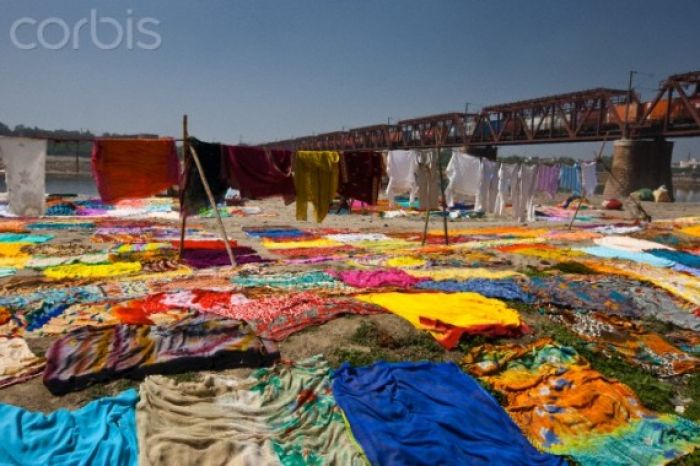 India with its impeccable features and incredible diversities is one of the top tourist destinations of the world. To begin an Incredible India tour to India, a tourist needs to identify his interests for a great tour experience. These interests form the tourist attractions of India that take them through the most famous destinations of the country. From Taj Mahal to the Forts and Palaces of Rajasthan; from a Shikara houseboat cruise on Dal Lake in Kashmir to Kettuvalam houseboat stay in Kerala Backwaters, the tourist attractions in India are many. From those many India tourist attractions, following are the handpicked destinations, that are must to experience during an India tour incredible.
Agra – The city famous worldwide for timeless Taj Mahal, Agra has long history belonging to the Mughal times. Even the monuments and mosques in this city narrate the illustrious times of Indian grandeur. Here only, an emperor of India dedicated a city, Fatehpur Sikri to a Sufi Saint Shaikh Salim Chisti. Another legend of an Emperor's love for his wife is visible in the form of marble stone's Taj Mahal. Agra, with its cultural and historical legacies is the best reason to visit India and delve deep into the famous medieval monuments.

Jammu and Kashmir – Once equated with heaven, Jammu and Kashmir is one of the most visited tourist destinations in India. The floating houseboats and gardens on Dal Lake amidst the picturesque backdrop of Himalayas forms a great experience. Ladakh on the other hand is an adventurer's delight of Kashmir Tour. Dotted with many religious shrines, this state is an all year destination. An adventure trail to Ladakh in this state can be embarked upon through Jeep Safaris and Bike expeditions. The salubrious climate and picturesque wonders make J&K the best in terms of tourism potentials.

Rajasthan – Draped with the fabric of grandeur and flamboyance, Rajasthan is the dream destination of the tourists who want to experience the vibrant and gaudy royalty of Maharajas. This largest state of India with its large hearted hospitality, luxurious lifestyle and heritage of royal legacies is mostly admired as a great tourist destination of India.
Geographically adorned with the Great Thar Desert, Rajasthan over the years in the past evolved itself as the most colourful state of India. Even a traveller can experience the Remarkable Rajasthan Tour with its golden sand dunes, caparisoned camels, fairs, festivals and folk traditions. Just visit Rajasthan and experience the colours of the state in its truest essence.

Goa – The oriental pearl of Goa is a favored beach destination of India thronged by tourists throughout the year. The former Portuguese colony has every ingredient to make your holiday a wholesome experience. Dotted with world heritage churches, temples, private resorts alongside the alluring beaches, Goa has every element to make it a favoured tourist destination in India.
Tourists can even lose themselves into the carefree spree of Goa. They can participate in the glitzy Goan carnivals, enjoy nightlife and even indulge in the tasteful riot of spicy gourmet and Fenni indigenous cashew liquor. Only Goa can give tourists all this and much more.

Kerala – There is an adage in colloquial Malayalam language; the god who made Kerala had a green thumb describing this state's green cover. In reality, the state is beyond its sobriquet of God's own country. With its bewitching beaches, balmy backwaters, rich spice farms and hill stations; Incredible Kerala Tour is a trove of treasured experiences. The endowed heritage of Kerala in the form of Ayurveda, folk performing traditions and other receptive Malayali ethos forms a fulfilling experience enjoyed during a tour to Kerala.

Such great destinations in a single tour can be experienced only during an Incredible India Tour. Just pack your bags and gather such exclusive experiences in India through a tour to such top destinations.